Updates from Gateway Pundit:
Although the Harris/Biden team is dodging the question, the crisis is growing on the Southern Border as thousands of mostly teenagers breach the border.
In January the message went out far and wide that America was now free for the taking!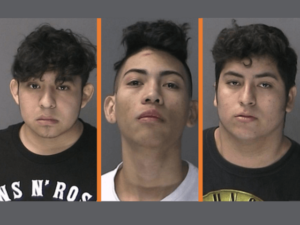 Yesterday when I wrote my Refugee Round-up for the week at RRW,  I linked the data on file at the federal Office of Refugee Resettlement about where the "children" were distributed to sponsors around the US.
(Only the numbers distributed are available. The data does not include those still in custody.)
In that round-up, I also explained that the Unaccompanied Alien Children (UAC) are NOT refugees.
The data is only through January 31st so the full impact of the Biden-welcome has not yet been recorded.
Nevertheless, this list of counties is likely to continue to be the primary locations to suffer the most impact of the invasion.
By the way,  see the UAC numbers that went to each state since 2014.  I think you will be shocked and disappointed to see how large the numbers were for a few of Trump's years in office. 
Top welcoming states, for the mostly teenaged illegal aliens who will impact high schools (get your kids out!) and crime gangs, are:  Texas, New York, Florida, California, New Jersey, Maryland, Virginia, and Georgia.
A total of 7,207 UACs were distributed among all states in the first four months of FY21.
From the Office of Refugee Resettlement: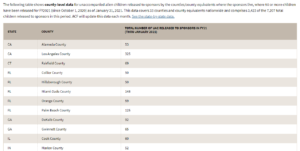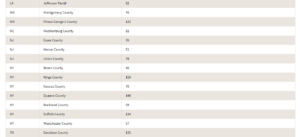 I posted this screenshot as a baseline.  Revisit the site in a few days or weeks to see the new numbers because I expect you will see large increases.