"How many of you knew that an alleged serial killer recently operated for years in Dallas and Collin counties, targeting elderly residents?" 
(State Rep. Jared Patterson, R-Frisco introducing his bill, one of three bills to assure the horrific murders of vulnerable seniors bring some protection for others.)
The question Patterson asks is one I pose to friends when they ask me about topics I write about on this blog.
Invariably the answer is no, they hadn't heard, and that is because a story that should be known across America is no where to be found in the mainstream media.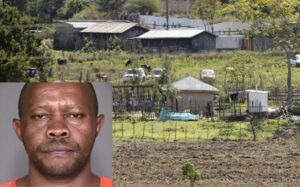 Oh yes, it was covered briefly when Billy Chemirmir was initially arrested, but very little news since then has escaped beyond the state of Texas.
If this is the first you are hearing about it, know that a Kenyan immigrant spent several years getting into the apartments and homes of elderly women in the Dallas area, allegedly smothering them with pillows and stealing their valuables.
Investigators and medical examiners missed the murderous pattern and two dozen died before Chemirmir was arrested.
(There could be more victims. The extent of his murder spree is still not fully known.)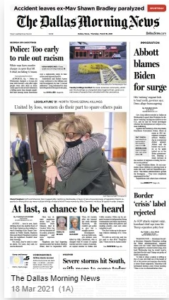 Although some were suspicious, the victims' families were led to believe their loved one died of natural causes.
Tragically, when the case began to unravel, some family members learned through social media that their mother was the victim of a serial killer.
But, not letting their personal tragedies cause them to mourn in silence, some of the daughters came together to form an organization whose mission is to make sure their horror isn't visited upon others in Texas.
That is where we pick up this story that has been covered extensively by reporter Charles Scudder at the Dallas Morning News.
'It is overwhelming': Daughters testify in support of Texas bill filed in response to Chemirmir case
Police say the women's mothers were probably victims of the serial-murder suspect. Now, families are urging Texas legislators to pass measures to improve safety in senior-living homes.
AUSTIN — Arm in arm, heels clicking down the marble floors of the Texas Capitol as they walked toward a hearing of the House Committee on Public Health, Shannon Dion and Cheryl Pangburn worried that the legislators wouldn't hear their message.

For years, they've tried to raise an alarm. For years, they said, no one has listened.

Dion was always suspicious about how her mother, Doris Gleason, died in October 2016, but she was brushed off by police, property managers and news reporters alike. Pangburn also had lingering questions after her mother, Marilyn Bixler, died in September 2017, but for months after she learned the truth through Facebook, she couldn't get police to give her a straight answer.

Investigators now say both women's mothers were killed by Billy Chemirmir, who is charged with 18 counts of capital murder and two counts of attempted capital murder in Dallas and Collin counties.

Police say he targeted women in independent-living communities and their own homes, smothering them with pillows and stealing jewelry, cash and other valuables to sell.

"You don't wake up in the mornings without thinking of it," Dion said.

"It's with us every day, and you get used to that flow," Pangburn said. "Then you're in Austin testifying and it hits you."

Within days of learning what had happened, Dion and Pangburn say, both wanted to find a silver lining — something good to come from their horror, something to make sure no one else would go through it, too. They and other relatives of the dead founded the nonprofit Secure Our Seniors' Safety to raise awareness about the slayings and pressure lawmakers to pass laws aimed at improving security at senior-living communities.

Now, after countless late-night calls with each other and Zoom meetings with lawmakers, Pangburn and Dion were finally in Austin, talking to legislators, asking them to listen.
More here.  It might be behind a paywall (I am a subscriber), but you should be able to read the story here.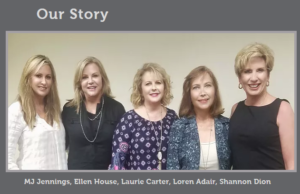 Please visit the website Secure our Senior's Safety  (sign up for their newsletter) and see how these women have come together to assure that their personal tragedy results in changes in the law so that maybe your family, at least in Texas, doesn't suffer the same fate.
Driven by a special passion they are Fighting Back in a campaign I've been describing in my Community Organizing 101 series.
All of my posts going back to 2019 about the Kenyan Killer are tagged Billy Chemirmir.