Editor:  I'm back and overwhelmed by the number of stories I need to post in the coming days.  I'm starting with this one for a couple of reasons.  First, since RRW is not available at the moment, this is the sort of alert I might have placed there, and secondly it is in some ways an easy ho-hum kind of story because it is happening in the People's Republic of Massachusetts and is expected to resonate there. (Or so we will find out!).
Therefore, it should be a quick and easy post for me to warm-up with (and doesn't involve murder and violence as my next posts surely will).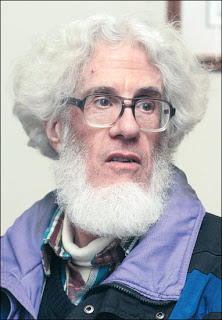 However, it is important!  All of you should be on the lookout, no matter where you live for Open Borders activists looking to the Portland, Maine model and saying, sure let's send hundreds of those crossing the borders illegally to far-flung towns and cities to be 'cared for' in local settings by the good people of Anytown, USA.
This story is from the communities of Amherst and Northampton, Massachusetts home to a bevy of elite liberal colleges.  We will see if the town fathers/mothers will entertain the idea of people opening their homes to migrants of all stripes while they anticipate the demise of the Trump presidency.
The news represents a possible new initiative (called "community sponsorship") that doesn't revolve around the usual refugee resettlement contractors and the normal process of refugee placement we are familiar with.
And, it invites all migrants, not just legitimate refugees, but illegal border-crossers and those who have overstayed a visa (like the Nigerian charged in the murder of a Utah college student), to take up residence in private homes.

From the Daily Hampshire Gazette,
(After a discussion about visiting border detention sites.)
But as much as local activists would like to see these sites closed and people released as they await asylum hearings and other court proceedings, Amherst activist Vincent O'Connor says this won't happen unless a process is created by which undocumented immigrants can be welcomed into local cities and towns.
O'Connor is encouraging officials in Amherst to establish a resettlement commission on refugees and asylum seekers. He sees this commission's role as exploring and identifying places in town, likely private homes, where people could be accommodated when released from government custody.
"This is the only way we can undercut this horrendous imprisonment situation we've all been witness to," O'Connor said.
O'Connor said he intends to bring the topic to the Northampton City Council and make an appeal for Northampton officials to establish a similar commission for the city.
Once a commission is formed, O'Connor envisions that members would bring expertise in housing for low-income people, would interview and seek out homeowners willing to offer space in their residences, and would provide information about the various needs of the individuals and families, from food to transportation.  [I love this sort of test for do-gooders:  Will they open their own homes and give their own money to care for the migrants, or push the cost off on taxpayers?—ed]
Based on the populations of both Amherst and Northampton, O'Connor estimates that each community could find room for 75 to 100 individuals.
It's uncertain whether the Amherst Town Council will take up the matter.
"At this time, the council has not made a decision whether to consider this or not," said Council President Lynn Griesemer.
Ah-ha!  Getting themselves positioned for when Trump is no longer our President.
The Gazette continues…..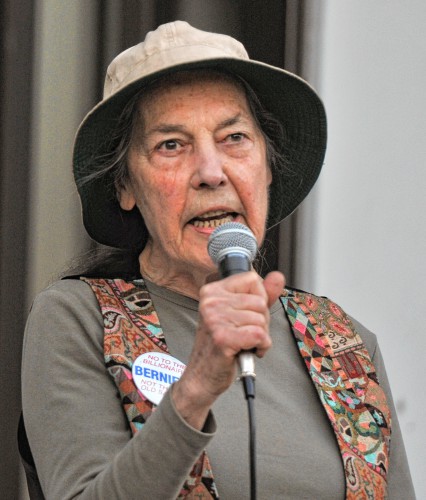 "This sets in place a plan should Trump be defeated," O'Connor said. "There needs to be a place these people can go, and a resettlement commission would provide a basis for courts ordering people to be released."
[….]
Martha Spiegelman, a member of the Amherst chapter of Amnesty International, said a June 24 teleconference for New England-based Amnesty chapters endorsed what is known as community sponsorship, with these chapters encouraged to participate in refugee resettlement programs in towns, by both governmental and non-governmental agencies.
More here.
Your job is to keep a sharp look-out for any such "community sponsorship" initiative where you live.
And, LOL! Let's keep an eye on whether tony towns like Amherst roll out the welcome mat!