"…media outlets purposely ignore stories that upend their preferred immigrants-as-choirboys narrative."
(Dave Seminara at The Federalist)
While I was away, authorities in Salt Lake City charged Ayoola Ajayi with murder and desecrating a body among other charges that The Salt Lake Tribune says "captivated the state and the nation."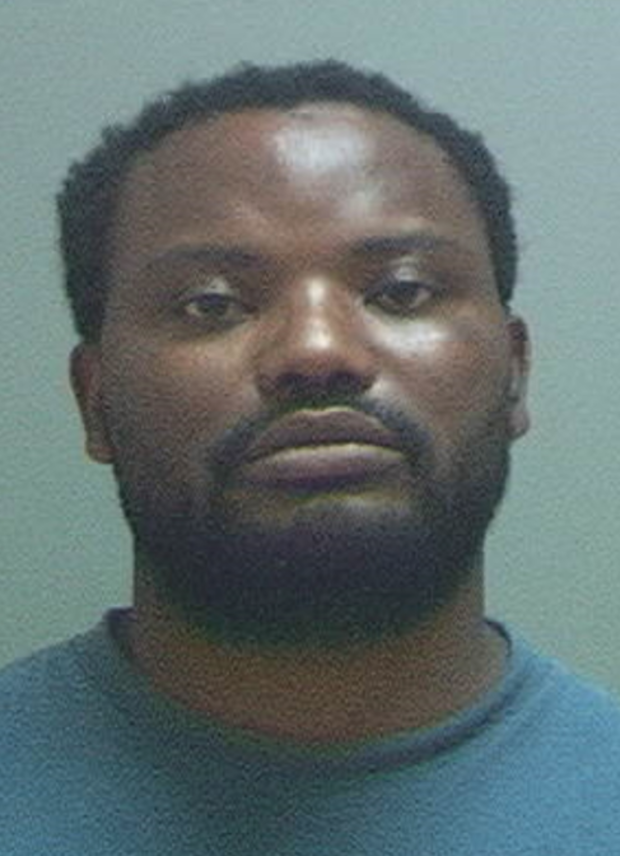 Well, maybe it captivated Utah but it sure wasn't reported in any detail nationwide in the mainstream media beyond the initial reports a few weeks ago.
Why is that?
It's because the narrative is all wrong for the media mob running America these days.
This wasn't a grateful immigrant seeking a better life in America, but a cheat who reportedly came to the US on a student visa, overstayed the visa, married an American for a brief time and then became a "new American" as the Leftists like to call them.
And, perhaps most telling is that neither this article in The Salt Lake Tribune or any I could find about the charges having been filed on Wednesday even mention Nigeria!  Poof! His history is gone!***
See my earlier reports on Ajayi by clicking here.
Now for the latest….

The Salt Lake Tribune,
Aggravated murder charge, other counts filed against man accused of killing Utah student MacKenzie Lueck
The man accused of killing University of Utah student MacKenzie Lueck has been charged with aggravated murder and aggravated kidnapping days after police found her body in Logan Canyon.
Ayoola Ajayi, 31, faces four felony counts, including second-degree felony obstruction of justice and third-degree felony desecration of a body, in the high-profile case that has captivated the state and the nation since Lueck disappeared on June 17.


MacKenzie Lueck


The charges, filed Wednesday by Salt Lake County District Attorney Sim Gill, say Lueck died of blunt force trauma to her head. Gill said her body was found with her arms bound behind her back by a zip tie and rope.
"As more details come out, it's like another wave of sickness … and pain and anguish," said Ashley Fine, a friend and Alpha Chi Omega sorority sister of Lueck. "I will never understand what happened. I'm just so glad the person that hurt her can't hurt anyone else."
Ajayi had been booked into jail June 28 on suspicion of the same counts. The aggravated murder charge carries a potential death penalty if Ajayi is convicted.
"I can absolutely tell you that no deals have been made whatsoever," Gill said at a news conference Wednesday, adding, "I think it would be premature to talk about the death penalty."


Logan Canyon is a big place, so I suspect they got Ajayi to talk, tell them where he put her body, and thus the speculation that there is a "deal."


[….]
Cellphone records showed Ajayi was near Logan Canyon between 2:30 p.m. and 4:30 p.m. on June 25, Gill said. On July 3, police went to Logan Canyon to search for Lueck's body and located a disturbed area of soil under trees. They discovered a charred human body and DNA testing returned a profile consistent with Lueck, he said.
[….]
Ajayi's initial court appearance has been scheduled for Monday.
More details here.
*** If anyone finds a mainstream news article that mentions Nigeria AFTER Wednesday's press conference, please send me the link!
Don't stop reading!
When I was searching for more on whether media reports were mentioning his status as an 'immigrant,' I came across this very interesting article in The Federalist citing the case of another 'new American' from Africa, Billy Chemirmir, the alleged serial killer of mostly female senior citizens. (See my previous posts on the Kenyan Killer here.)
The article is from The Federalist on June 25.  Author, Dave Seminara, trumpets this and says what I have been trying to say, but says it better than I can!
The Media Needs To Stop Hiding The Truth About Illegal Immigrant Crime
After an introduction about the serial killings in Texas….
This awful story should have been big national news. It wasn't. Chemirmir is a Kenyan citizen living illegally in the United States and hadn't been deported despite two prior jail stints for driving while intoxicated convictions, plus another for assaulting a girlfriend.


Chemirmir is behind bars now awaiting trial.  Investigators are searching for more cases matching his murder technique and victim characteristics—elderly women living alone.


Because Chemirmir used pillows, not guns, to kill his victims, his crimes presented no opportunity for gun-control advocates to manipulate the story. To be blunt, his race (black), legal status (illegal), and murder weapon (pillows) were all factors that ensured that this story wouldn't receive the attention it would have if these factors were otherwise.
CNN, USA Today, MSNBC, NPR, The Daily Beast, BuzzFeed, Huffington Post, and many other news outlets ignored the story. NBC News referred to Chemirmir as a "Texas man" and made no mention of his illegal status. The Washington Post didn't mention his immigration status until around the 20th paragraph of their article on it.
[….]

Elites often repeat the talking point that immigrants commit fewer crimes than Americans. In truth, however, most states don't keep comparative crime statistics. Regardless of the statistical breakdown, media outlets purposely ignore stories that upend their preferred immigrants-as-choirboys narrative.
And, they do that by omitting mention of nationality or how the perp got in here in the first place!
More here.
Get your minds right! Diversity is beautiful don't you know!
I have more on the media and immigrant crime, but out of time today!  Thanks to all who sent me links in the last few days!