"Along the way, word passed from mouth to mouth about a far-off place that would welcome them: Portland, Maine."

I hope you all had a great Independence Day yesterday!
This story from the Portland Press Herald is one of many stories I have in a queue on the migration to Portland, Maine by Africans who heard about Portland and obviously had the money to travel there!
Unfortunately, I have little time (I'm going away Sunday) to tell you about all of those stories, but this one outlines how the migration is happening after the apparently well-funded and well-fed Africans flew to South America and headed north from there.
(My previous posts on Portland are here.)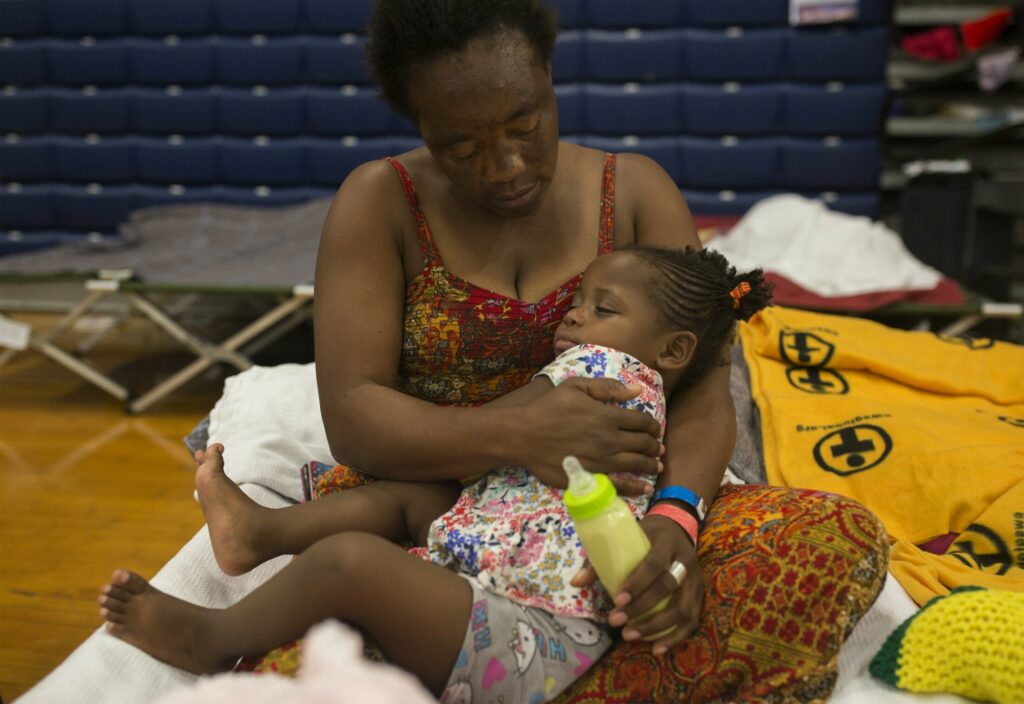 If you want to experience the joy the 'humanitarians' of Maine are experiencing there are two things you need—a growing ethnic community (Somali, Congolese, Nigerian, whatever) because they want to live with their own kind of people, and generous social services, and they will come!
Oh, and by the way, according to the Center for Immigration Studies, 35,000 more Africans are staged in Central America ready to make the jump to the US border.
Recently someone told me that a family member was fed up with Seattle and had bought a house in Portland, Maine.  The thought, which I did not express, was this:  What the h*** don't people read!

Most of this article includes a detailed report about the harrowing (?) journey, but I am not snipping most of that because who knows how much of it is the truth.  And, besides, harrowing journey or not, the problems between African ethnic groups in Africa is not our problem!
Why didn't they just apply for asylum in Brazil?  And, who is funding their travel to our border?

Asylum seekers defy death for a better life in Portland
No matter the language – French, Spanish, Portuguese, Lingala – the faces of the migrants staying in the Portland Expo darken when they hear the words for "The Mountain of Death."
Scores of families, totaling more than 300 men, women and children, traveled thousands of miles to Portland from central Africa in recent weeks, fleeing violence and political instability in their home countries. The influx of asylum seekers has sparked an all-hands response from the city, which opened the local basketball arena as a shelter.
Concerned donors have poured more than half a million dollars into the relief effort.
As the migrants rested on cots in the Expo and recounted their long journeys through Central America and Mexico, a pattern began to emerge.
They hacked their way through the same jungles, forded the same rivers, and clung to the sides of the same mountains. There were acts of violence and charity, births and deaths. Along the way, word passed from mouth to mouth about a far-off place that would welcome them: Portland, Maine.
[….]
By definition, asylum seekers are applying for protection in their host countries. They cannot be economic migrants, in search of a better standard of living. They must be fleeing danger at home. [Therefore they should have asked for asylum in Brazil!—-ed]
[….]

In the past, people fleeing African homelands would more likely have traveled north across the Mediterranean Sea to Europe. But in recent years, more welcoming policies and attitudes in South America have drawn migrants west. And, for many, it is a first step on a longer journey to the United States.

Many migrants enter through Ecuador because the country doesn't require visas to pass through. From there, the migrant road heads to Colombia, and on through Central America.
So much for Mexico helping us!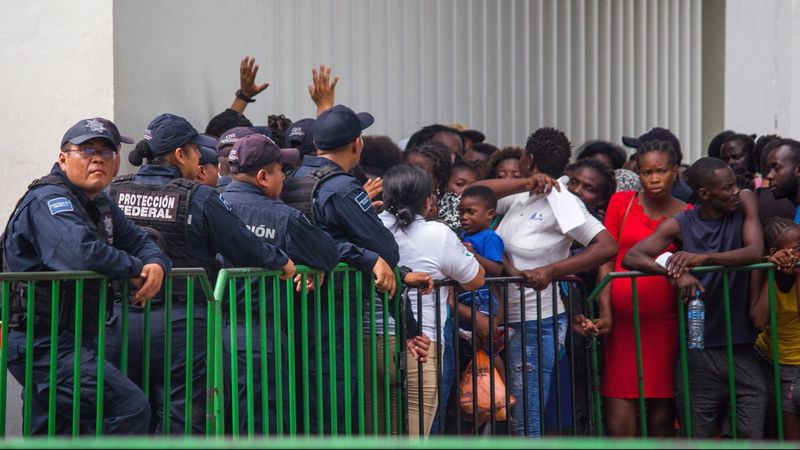 From Nicaragua to Honduras, from Honduras to Guatemala, and on to Mexico.
Under pressure from the United States, the Mexican government has taken to holding migrants at its southern border. Most of the families stayed in detention for a week or less before officials put them on buses headed north. [Mexico doesn't want the Africans—ed]
[….]

Somewhere along the trail, the migrants heard tell of a place called Portland, Maine.

None of them could say who first mentioned it, or where, or when. Many of the hundreds of central Africans who crossed the Texan border in recent months had no idea where it was.
Still, they have been asking for it.
[….]
Ononye said she had heard of Portland's existing Congolese community, as well as its social services.
"People said good things about Portland," she said. "There are programs for us, brothers and sisters (from the Congo) to welcome us."
"They were very adamant about going to Portland, Maine," said Tino Gallegos, who works as an immigration liaison for the city of San Antonio, a hub that distributes new arrivals throughout the country. Asylum seekers are free to go where they choose as they pursue cases in immigration courts.
"It was a real surprise to me. Before they came, I knew virtually nothing about Portland, Maine."
[….]
Droves of asylum seekers have arrived in Maine's largest city in recent weeks. Officials have housed more than 200 each night in the Portland Expo, the arena for the Maine Red Claws basketball team, and are seeking more permanent shelter for them. Private donations have poured in, too – more than $500,000 as of last week to support the families.
And yet even after thousands of miles, the journey may not be over.
It will take months, if not years, to resolve the asylum claims. Asylum seekers are not legally allowed to work until at least six months after a formal application is prepared and filed. In the meantime, they are dependent on local services and aid groups such as the Immigrant Legal Advocacy Project, or ILAP, whose lawyers visited the Expo earlier this month to outline the legal road ahead.
Twitter accounts and phones!
One asylum seeker with a Twitter account said last week that he had heard armed police were coming to take them away, possibly referring to a called-off Trump administration raid on immigrant communities in 10 major U.S. cities. Some migrants may be moving on to Canada, community leaders and city officials have heard.
The asylum seekers who spoke to the Portland Press Herald/Maine Sunday Telegram said they planned to stay.
More here.
The Left has been making sure their people are planted as mayors and other elected local officials for decades and frankly this will not end until people like you—my readers—work at that level to replace them.
The problem is too great and too widespread for even Donald Trump to control.