New Americans helping our economy!  Not!
The story is from ten days ago and really is an update of news I shared in March about a food stamp fraud bust and feticide(!) case being unraveled in Alexandria, Louisiana.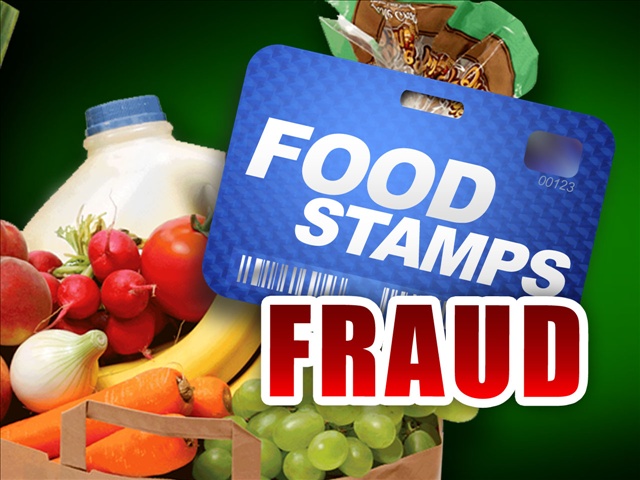 In posts I write about food stamp fraud I often refer back to literally dozens and dozens of such scams reported at Refugee Resettlement Watch where I cataloged them for over ten years.
Wordpress shut down RRW!
As most of you know RRW has been determined by WordPress to contain content they don't like, but I am working on getting the offending content up and available again in the near future, hopefully in a few weeks.
The interesting thing about this Louisiana case, involving three men who appear to be Middle Easterners, is that the local news is publishing their photos!  It is extremely rare to see a photo of food stamp traffickers.

From Town Talk,
3rd suspect in Alexandria food-stamp fraud case arrested
The third suspect in a food-stamp fraud investigation was booked into the Rapides Parish Detention Center on Wednesday, Louisiana State Police confirmed.


Abdelatif


Mustafa Abdel Abdelatif, 45, of 900 block of College Drive in Pineville, remains in jail on a $175,000 bond on one count each of racketeering, money laundering, bank fraud, computer fraud, unauthorized use of food stamps, illegal possession of stolen things and criminal conspiracy.
He has no court dates yet, according to the Rapides Parish Clerk of Court's website.
Fellow defendant Mohammad Abudayeh, 25, also remains in jail. Danny Assaf, 47, was booked into jail on April 23 and bonded out on April 25.


Abudayeh and Assaf  (I suspect I know why it is rare to see the faces of food stamp traffickers!)



Abudayeh is set to be arraigned June 28 on two counts of bank fraud, two counts of computer fraud, two counts of unauthorized use of supplemental nutrition assistance program (SNAP) benefits and one count each of money laundering and racketeering.
His bond is $715,000 on these charges and unrelated charges of attempted first-degree feticide and criminal conspiracy.
Assaf, who faces charges of racketeering, money laundering, bank fraud, computer fraud and unauthorized use of SNAP benefits, has no court dates scheduled.
The three were arrested by state police in an investigation that began last June. It was triggered by an unusually high volume of food-stamp transactions, $1.2 million between October 2017 and March, at Abudayeh's store, the Food Mart at 2512 3rd St. in Alexandria.
Now see an update at Town Talk and published here at NorthJersey.com about Abudayeh's court appearance:
Indictment in Alexandria attempted feticide case amended
Unborn baby was allegedly his target:
Detectives uncovered "credible information that the attack was to be staged as a robbery or something similar, and that the attack should concentrate on her stomach area," reads a release issued after his arrest.
If anyone sees information about the immigration status of these three charming 'new Americans', let me know!
See my 'Food Stamp fraud' category here at 'Frauds and Crooks.'  It is not as extensive as the one I archived at RRW, but I'm continuing to build it!