"How do they have a place for them but not for us?" 
(A homeless woman in Maine)
I can't believe my eyes.  A local media outlet has dared to publish this news and it comes at a time when the national media is dumping on the President who says Americans should come first when it comes to public assistance!
150 African asylum seekers have jumped ahead of 18,000 Mainers who have been on a waiting list for years for Section 8 housing!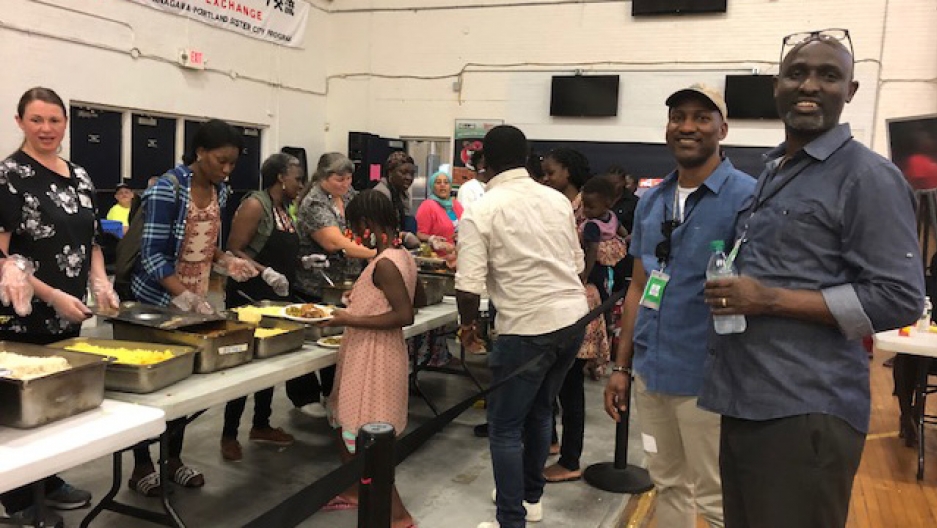 From WGME-13 (hat tip: Jeannine):
I-Team: Homeless Mainers feel left behind as asylum seekers get housing
PORTLAND (WGME) – Nearly 200 asylum seekers have to be out of an emergency shelter at the Portland Expo by this Thursday as the Red Claws move back in.

While state and city leaders scramble to find them housing, some homeless Mainers say they feel left behind.

The I-Team found more than 18,000 Mainers are on a waiting list for Section 8 and that's just one program to help low-income families get affordable housing.

Many of those people are homeless and hungry and have already been waiting years for their number to be called. [Am I dreaming? I can't believe any media in America would report this news!—-ed]

Zanetta Smith said she's thankful for a storage shack in the woods where a friend is letting her live.

She said it's not much, but it's better than living in her car where she's been for the last 5 years.

"It was pretty tough in the winter," Smith said.

She lost her apartment after she got sick and couldn't work anymore.

"You fall into bad times, and sometimes it's hard to get out of it," she said.

She's trying to get a place of her own with a toilet, shower, and running water, which her temporary housing doesn't have.

She said she's been on the waiting list for a Section 8 voucher for years.

According to Maine Housing, the statewide Maine Centralized Section 8 waiting list is now up to 18,316.

Dan Brennan says it is only short term assistance for asylum seekers until they become "self-sufficient." Yeh right!

"It's years, unfortunately. We just don't have the supply and stock," said Dan Brennan, director of the Maine State Housing Authority.

Brennan said it could be five years to get a voucher to help pay for rent, and even if you get one, there's no guarantee you'll find a place.

"There simply is not enough supply of units available for people who need them," Brennan said.
Local housing authorities also have waiting lists for public housing.

In Portland, for example, we found nearly 1,400 people waiting for a unit to open up, which could take as long as three years.

"Of course when the asylum seekers come up here they offered them free housing. How do they have a place for them but not for us?" Smith wants to know.

At last check, more than 150 asylum seekers who arrived in Portland since June have moved out of a makeshift shelter at the Portland Expo and into units in Bath, Brunswick, Lewiston, Portland, and Scarborough.
There is more!  Continue reading here.
See all of my previous posts on the DR Congolese migration to Maine, here.
BTW, yesterday I told you that over 11,000 DR Congolese were legally admitted as refugees to the US in the first ten months of this fiscal year.  This bunch in Maine came illegally and are now jumping the line for taxpayer supported housing!