I figure this is news you have already seen, but just now as I searched around I see that it took days for the disgusting story to spread.  Why?
My guess is that it doesn't fit the mainstream media's narrative when members of one minority group, in this case Blacks (girls), kill a member of another 'oppressed' group, a Muslim man.
And, it all goes down in Mayor Muriel Bowser's and Black Lives Matter capital city where black lives matter and others not so much!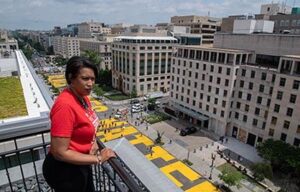 It sure is a good thing we have the UK Daily Mail because as I began my reading this morning, it was challenging to find a succinct account of what happened almost a week ago.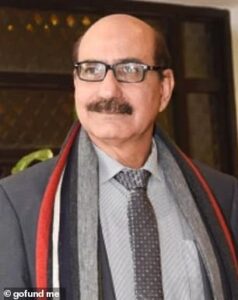 Anwar died last Tuesday when he was ejected from his Honda Accord after two teenage girls allegedly tasered him and tried to steal his car.
That was bad enough but compounding the horrible event, Bowser attempted to protect the image of Washington DC's black community by initially lecturing drivers to be more careful about keeping their cars out of the hands of thieves.
DC Mayor Muriel Bowser DELETES 'tone deaf' tweet about avoiding auto theft that she posted after days of silence over carjacking death of UberEats driver
Washington, DC, Mayor Muriel Bowser has deleted her 'tone deaf' tweet advising people on how to prevent auto theft after days of silence about UberEats driver killed in a carjacking in the city.

Bowser's official Twitter account posted a Metropolitan Police Department video about preventing car thefts on Sunday with the caption: 'Auto theft is a crime of opportunity. Follow these steps to reduce the risk of your vehicle becoming a target. Remember the motto, #ProtectYourAuto.'

The tweet drew outrage from critics who called it tone deaf in light of the death of 66-year-old Mohammad Anwar. Anwar died last Tuesday when he was ejected from his Honda Accord after two teenage girls allegedly tasered him and tried to steal his car.

The tweet was deleted late Sunday.

[….]

There are National Guard troops all over DC and here they grab the girls at the scene. Orange hoodie girl wanted to get her phone out of the car she had just wrecked.
The Daily Mail continues…..
The backlash over Bowser's tweet followed graphic new video shared on social media has shown the events leading up to Anwar's tragic death as well as the moment the suspects attempt to run away as he lay motionless on the sidewalk.

A father-of-three from Springfield, Virginia, Anwar was making deliveries for UberEats when the two teens, aged 13 and 15, approached his car and tasered him in an attempt to steal the vehicle.

[….]

A judge concluded that the two teen girls pose a threat to the community and are a potential flight risk, and ordered them detained pending their next court appearance scheduled for March 31.
There is much more including more photos and the sickening video.
Where is CAIR?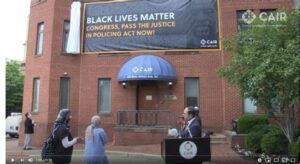 My first thought was: so what is CAIR saying since they have been sucking up to BLM since at least last June?  Have they blasted the mayor? Called for Bowser's resignation? Called for more police protection?
Have they called it a hate crime, or an anti-immigrant xenophobic crime?
You can bet if the teens were white you would be hearing that cry already.
Have they said "all live matter?"
If anyone sees a statement from CAIR, let me know!