One thing is for sure—new American entrepreneurs are clever, so clever that I am sure many are escaping unnoticed in every immigrant community in America.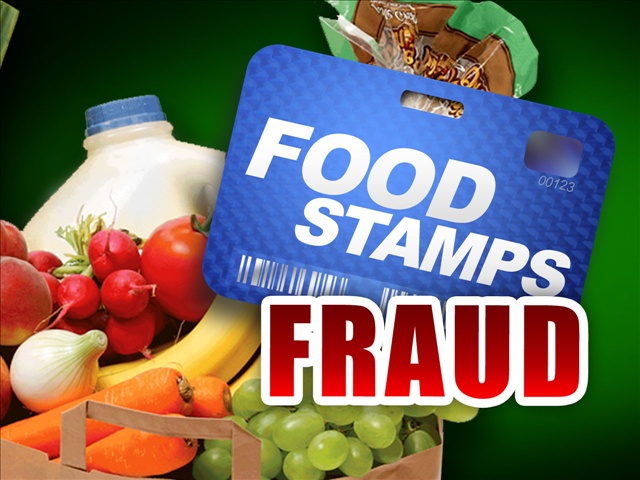 This is a story from Rochester, NY where an Asian owner of a nail salon was able to set up a scam that allowed his customers to use their food stamps (our money!) to get their nails done.
Is this what the cabal behind the New American Economy is talking about when they proudly proclaim that immigrant-run businesses are propping up dying cities?
I have maintained for years that money might be flowing into dying cities when immigrants (aka NEW Americans) arrive largely because the money comes via Washington and federal programs set up to benefit the poor, but it isn't new money!  It is money from federal tax payers recycled to places like Utica, Buffalo or, as in this case, Rochester, NY.

Here is the story from WHAM Rochester,
Rochester nail salon owner charged with SNAP benefit fraud
ROCHESTER, N.Y. (WHAM) – A Rochester nail salon owner was arrested and charged with accepting SNAP benefits when his business was not authorized to do so.

Hang Lam, 46, was arrested and charged with the unauthorized use, transfer, acquisition, and possession of USDA food stamp benefits. [I am guessing that Lam is Vietnamese.—ed]
Lam is accused of allowing multiple people to pay for non-food items using a SNAP benefits card from April 19 through October 1, 2018 at his business, Young's Nails, on North Goodman Street near East Main Street.
Young's Nails does not sell food and is not authorized to accept SNAP benefits.
I love to see this information about how undercover agents are used to sniff out these frauds.
Undercover federal agents conducted five undercover purchases at Young's Nails using a SNAP EBT card.
Some of the purchases were for nail services such as manicures and pedicures, and non-nail service items such as cigarettes, jewelry, and cash. Lam allegedly charged twice the original cost when a SNAP EBT card was used. After a purchase was made, Lam used three SNAP benefit-approved stores to process the undercover transactions: the Tanhong Du Supermarket on N. Clinton Avenue in Rochester, Ocean Garden Oriental Foods Inc. on S. Clinton Avenue in Rochester, and the Asia Food Market on Brighton-Henrietta Town Line Road.
So I'm guessing that those three markets are all involved in trafficking in food stamps!
If you suspect food stamp fraud where you live, here is a handy list of state-by-state numbers to call to report your suspicions.  Or, you might want to talk with your local police department. That route worked near where I live when the police chief sent in a few local police undercover officers to do the initial investigation.  
See my entire food stamp fraud category here for more background on trafficking in food stamps.