One of the good things about this new blog is that I can still bring you stories about refugees while enjoying a much broader choice of news across a wide spectrum of involving frauds, crooks and criminals.
This news, meant to tug on your heartstrings (the Left is good at that!), points to an area of the US Refugee Admissions Program that should make your head explode!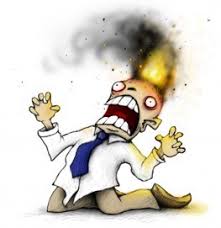 But, before you read it remember: Don't blame these poor old souls we yanked out of Africa and out of their culture, blame the Open Borders agitators and lobbyists in the refugee industry always on the hunt to import more poverty to America.
Although many of the volunteers on the ground just want to do good by the the refugees, the leadership of the industry headed by Socialists/Marxists! wants to import poverty as a way to reshape America.
If it makes no sense to you that anyone would advocate overloading our welfare system, read about the Cloward and Piven strategy when you have a few extra minutes.
Now to the news from WKU (NPR Kentucky),
The UN was feeding them in Africa and here they go hungry! WTH!
Continue reading "Kentucky: Refugee Seniors Going Hungry as US Imports More Poverty" →