It's been two months and a day since I Welcomed you to my new blog!  Thanks to all of you who follow my writing!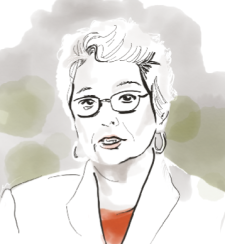 As you know I got tired and bored writing mostly about the US Refugee Admissions Program at RRW for over 11 years (over 9,000 posts archived there!), and frankly don't see any serious reform for that flawed program on the horizon.***
I just checked the refugee admissions data for this fiscal year and see that, yes, the numbers are low, but with a big spike in the last month.
Also, we know that the Trump State Department has funded all nine resettlement contractors when we previously had heard that at least two were going to be cut loose from the federal dole.
All nine will still exist (ready and waiting!) to make up for what they will say are the Trump lost years whenever a new president is elected.
Then yesterday we learned that the administration has extended temporary refugee protection for Haitians, Salvadorans, Nicaraguans and Sudanese and the Catholic religious Left activists are overjoyed!
I'm telling you all this not to discourage you, but to encourage you to shift gears a bit and figure out what else you can do for America.
You can still be a supporter of President Trump, but you must be willing to be vocal and tell him when he goes wrong! 
Back to Frauds and Crooks…..
My thinking in creating this new blog is that I believe all of us (or at least most of us), no matter where you are on the political spectrum, do not want to be ripped-off!
We are stuck with our American cheats and criminals, but it is especially outrageous to be scammed and defrauded by 'new Americans!'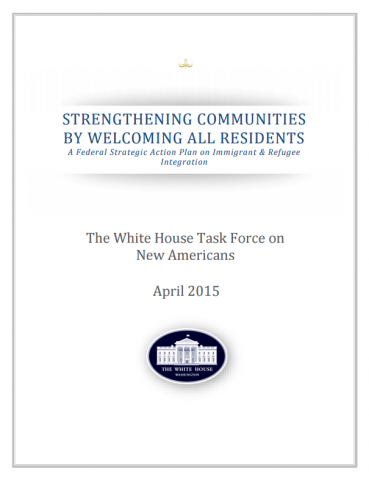 For new readers if you are wondering about my use of the phrase 'new Americans' it goes back to the Obama years when the president was promoting his White House Task Force on New Americans, here.
Of course the phrase 'new Americans' had been around before Obama began promoting it about five years ago, but you will now see it used widely as the Left's way of lumping all migrants to America (legal and illegal) together by referring to them all as 'new Americans.'
That is just one of many ways the Left controls the language, so I see my job as taking away some of the positive glow they are trying to surround all immigrants with when they use that phrase.
We are told in the biased media that we must welcome all (no matter whether they are good people or bad). No discernment allowed goes the theory or be prepared to be called a racist and a hater (as the Southern Poverty Law Center says of me).
And, finally, I admit, this blog is much more fun to write because there is so much more material available!
So far I've written 104 posts!  I know that many of you see my posts in your e-mails, but it's a good idea to visit the blog itself from time to time.  (Sorry again to those of you who have for some strange and unexplained reason been unable to subscribe.)
In the right hand sidebar, you can see which posts are 'trending.'  You will also see I am building categories in which posts are archived by subject so that later you can look back at all posts that are in that category.
I'm tagging by state so we can find out someday which one has the most frauds, crooks and criminals!
My twitter feed is there too, but I have to admit it is easy to get discouraged at twitter because every time I come close to reaching a new 'follower' milestone, it is as if they have some algorithm that stops my momentum and they begin removing followers.  I teeter between 15.2 thousand and 15.3 thousand and have languished there for months if not a year.
Because some of you have asked, I've added a donation button to the right hand sidebar.
At the end of many posts you will see something like this (with a question mark):
So what can you do? First, don't get discouraged!  Find your small place in the 'Make America Great Again' movement (Trump or no Trump) and work at it every day.  I have to hand it to the progressives, to the Left, they plug away at their goals, day after day, year after year to change America.  We have to be more like them in that regard.  But, to survive, because it isn't in our nature to be manipulative, make sure that what you choose to do is sustainable and fun (in a weird sort of way).

***I didn't really take any break between writing RRW and launching Frauds and Crooks, but wrote for another publication under a pen name.
Addendum: I'm going to try a little harder to use my facebook.  I got disgusted with them when in order for me to post on my Refugee Resettlement Watch facebook page, they demanded a screenshot of my drivers license!  Who would send facebook their drivers license?  Not me!
I see a co-administrator is still posting there, check it out!