That is the statistic given by the acting Secretary of the Department of Homeland Security before a hearing in Senator Lindsey Graham's Judiciary Committee yesterday.
They don't show up because they know their asylum claim won't pass the smell test!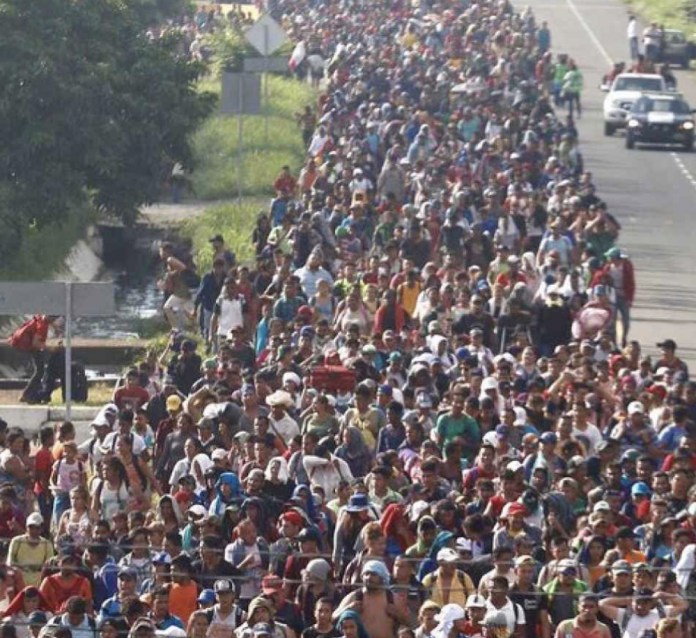 For the umpteenth time when someone seeks asylum (wants refugee status!) claiming they have a fear of returning to their home country, they must prove that they would be persecuted for one of several reasons—race, religion, political opinion, or because they are a member of a certain (persecuted) group.
(And, they must ask for that asylum in the first safe country they reach!)
The UN and the Open Borders Left want you to think that running from gang violence or seeking a better life are reasons to grant asylum (refugee status); they are not!
So, that is why Acting Secretary Kevin McAleenan said in his testimony yesterday to Graham that they suffer from "misaligned asylum standards."   
Someone (a smuggler or a Lefty immigration lawyer) has told them what to say to border patrol resulting in agents determining that they have a "credible fear" of returning home, but that claim can't later be substantiated in court, and they know it.
So they disappear into the urban woodwork of America.

From Fox News,
DHS chief reveals startling stat on asylum seekers who skip hearings, disappear
The acting Homeland Security secretary gave lawmakers a glimpse Tuesday into just how many asylum seekers skip their hearings after being released into the United States — telling a Senate panel that a recent program found 90 percent miss their court dates.


Remember that Lindsey Graham was a member of the Gang of Eight which did get a dreadful 'comprehensive' immigration reform bill through the Senate a few years ago.


Senate Judiciary Committee Chairman Lindsey Graham, R-S.C., asked Acting Secretary Kevin McAleenan how many asylum seekers coming across the southern border show up for their hearings.
"It depends on demographic, the court, but we see too many cases where people are not showing up," he said, telling Graham that DHS recently conducted a pilot program with family units.
"Out of those 7,000 cases, 90 received final orders of removal in absentia, 90 percent," he said.
"90 percent did not show up?" Graham asked.
"Correct, that is a recent sample from families crossing the border," McAleenan clarified.
McAleenan's testimony also painted a grim portrait of a border crisis that shows no signs of easing, with Border Patrol overwhelmed and underfunded. The secretary described authorities as hamstrung by laws that limit how long they can keep migrants in custody.
"Currently due to a single district court order, we cannot obtain effective immigration enforcement results for the families arriving at our border — they cannot be held for longer than 21 days and do not receive rulings from immigration courts for years," he said.
U.S. Customs and Border Protection reported that it encountered 144,000 migrants at the border in May, a level not seen in decades, describing the situation as a "full-blown emergency." McAleenan said that 60,000 children have entered into DHS custody in just the last 40 days.
McAleenan told lawmakers they also suffer due to "misaligned" asylum standards, meaning many of those who demonstrate "credible fear" of returning home — the initial bar for claiming asylum — are later judged not to have a valid asylum claim.
By the way, here is the big lie!
The vast majority of people on the move around the world, and the vast majority of 'refugees' admitted to the US, even through the regular refugee admissions program, are not persecuted in their home countries.
People, migrants, move for all sorts of reasons, mostly because their countries are impoverished and crime ridden, but that does not make them a refugee when using the definition established by the international community of nations in 1951.
What has happened over the years is that worldwide No Borders agitators (clever language manipulators!) have tried to tell the uninformed public that all of these people are 'refugees' and as such must be granted asylum in a country of their choosing.
And, you pay!
Refugees ("New Americans" as the Left calls them) are entitled to welfare benefits, healthcare, education for the kids and the list goes on!
If you aren't willing to pay, then you are a racist of course!