Tomorrow marks 12 years since I launched Refugee Resettlement Watch, and although I do all of my new writing here at 'Frauds and Crooks', faithful readers know that the site was still available with nearly 9,000 posts for research purposes.
Until just recently that is….
I'm waiting to hear why WordPress has suspended that successful educational blog after all these years.  I've reached out for an explanation and am still hoping it is some simple thing involving something like billing.
This is what you will find if you try to visit RRW today: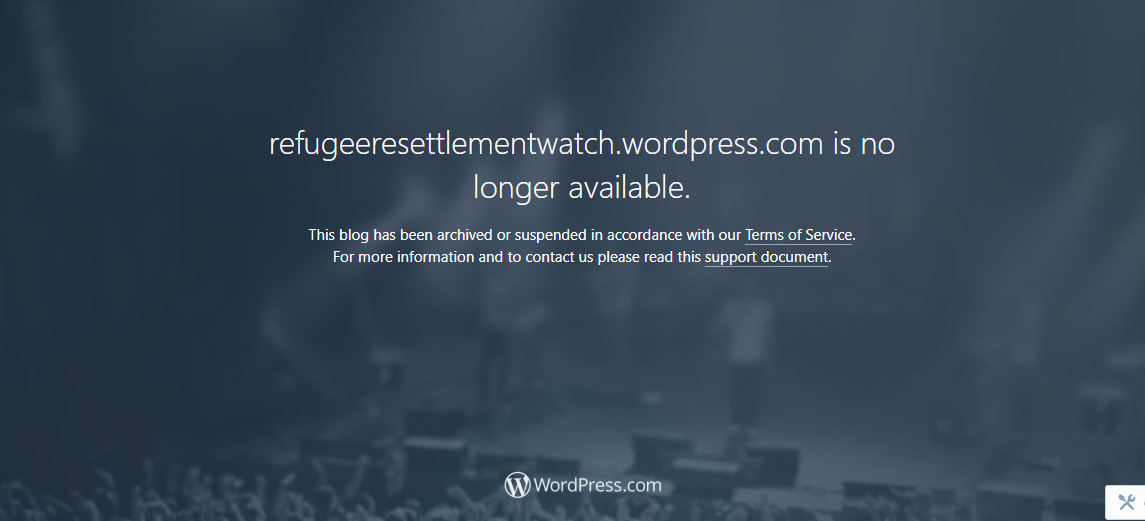 I sure hope to be updating you soon with a report that it was all an error.