I should have posted this over the weekend, but got sidetracked Sunday with the two related posts about Islam's real goals for us and for the world, see here and here.
And, then of course, a report on the latest news from the always entertaining Minnesota Rep. Ilhan Omar took precedence!

My top post last week was this one:
(LOL! I should have said numbers are skyrocketing.  Did some of you envision Bangladeshis shooting skyward?)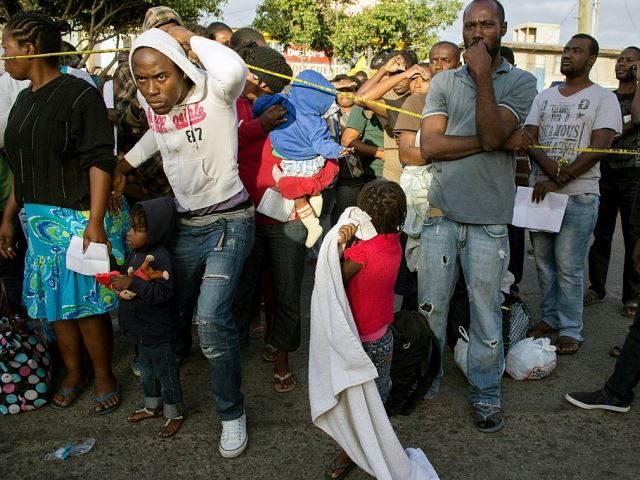 Below are some articles (in no particular order) that you might find interesting, I did, but didn't have time to post.
(Click on headlines to open link.)
Thanks as always to readers who keep me informed and sent me some of the stories below. There is a little bit of everything here: 

In Minnesota, former police officer Mohamed Noor was sentenced to prison for the murder of an unarmed Australian woman.  Be sure to watch some of the victim statements at the sentencing.
______
The Leftwing media blasts Jared Kushner on comments he made about refugees. "Jared Kushner thinks "it doesn't make a difference" how many refugees are allowed to settle in the United States."  Of course that statement could be taken in several different ways.
______
Bill Frelick of Human Rights Watch blasts Trump on refugee slowdown, attempts to make the case for BRINGING IN MORE SOMALIS FROM KENYA.
______
Say it isn't so! There is "widespread rot and corruption" in the NGO community in Africa, specifically Uganda in this report.
______
Tennessee blog expounds on the story about CAIR settling a lawsuit about their fraudulent activities and explains what CAIR has done in Tennessee.
______
The Department of Health and Human Services has issued a warning to Medicare recipients about Genetic Testing scam.  Don't fall for this!
______
A Florida man is in deep trouble with the feds for threatening an Iraqi family in his neighborhood.  Not good.
______
Another cultural enricher—a Somali 'new American' in Lewiston, Maine—gets four years for being a crack head.  As usual taxpayers will pony-up to pay for his incarceration. How about deportation after he serves his sentence?
______
John Binder reports that 124,000 anchor babies were born in the US this year.  That would be 124,000 'new American' Democrat voters in the future (after US taxpayers fund their education and welfare benefits for the next 18 years)!
______
Not a lot of money involved but interesting nonetheless.  Story is about a woman from the Dominican Republic (in the news a lot lately and not in a favorable light) who overstayed a US visa and stole another woman's identity to receive government benefits. This one was caught in Rhode Island. How many more are not?
______
Mexican church leader arrested in California on child rape and human trafficking charges, but his followers still revere him. Yuk!
______
Weather refugees are a key concern for this Democrat candidate.  Keep an eye on the issue, it might sound kooky to you, but 'climate refugees' will bring new waves of needy 'refugees' to the west say Progressives looking for any and all reasons to destroy borders.
______
For all of you who followed my many posts at RRW about Chobani Yogurt's voracious appetite for more refugee laborers especially at its massive Twin Falls, Idaho plant, the man who professes to love the community successfully sued to reduce his tax burden there resulting in a refund to Chobani.
"The difference will come from both the Twin Falls School District and the Urban Renewal Agency Revenue Allocation Area."  
So much for loving the city!

Enough for now!