Surely you have all seen this news, but as I started to pull my round-up together for last week (yes, I am late!), I realized I need to post this more prominently even if most of you have seen the latest installment of Ilhan's exciting life.
And, I am posting it because she casually mentions that she followed Muslim law when she married hubby number one. 
This is how Sharia creep works! Many people will just say 'well, okay.'  (See my post yesterday.)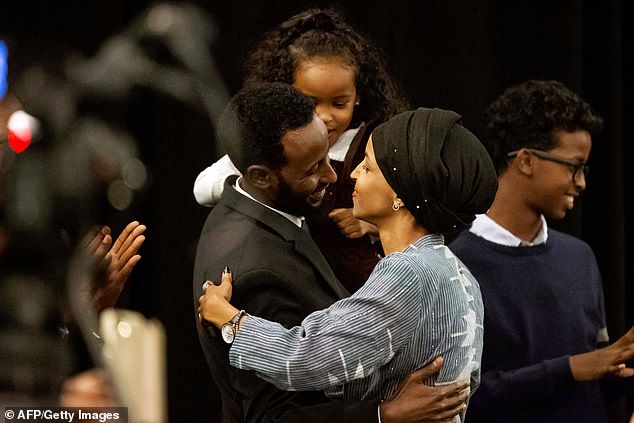 The version of the story I'm using about Omar's financial shenanigans is from the UK Daily Mail and I mention that because although this story was everywhere, the Daily Mail is often the first place you will read news deemed politically incorrect by the snooty and biased US media.

From the Daily Mail,

Rep. Ilhan Omar is fined for repeatedly violating Minnesota campaign finance rules by improperly using funds for personal travel and for a lawyer to make corrections to her tax returns
Democrat congresswoman Ilhan Omar has been fined for a violation of state campaign finance rules, in part due to expenditures that arose in response to unproven claims that she was once married to her brother.
The Minnesota Campaign Finance and Public Disclosure Board published its findings on Thursday, ordering Omar to personally reimburse her own campaign account $3,469.23 and to pay a civil penalty of $500 for violating state campaign finance rules.
The violations date back to Omar's time as a representative in the Minnesota state House in 2016 and 2017, and the reimbursement amount represents spending of campaign funds that the board says were not allowed by state law.
That includes a payment of $1,500 her campaign made to a law firm following the formation of a 'crisis committee' in August 2016 to respond to allegations that Omar 'married to her brother as part of an immigration scheme,' according to the board's report.
[….]
Omar, a Somali immigrant and naturalized U.S. citizen who has been legally married twice in the U.S., has in the past vehemently denied claims that she was formerly married to her brother, an allegation that appears to have emerged on a Somali online discussion board and was spread by conservative blogs.
According to marriage records in Minnesota's Hennepin County, Omar applied for a license in 2002 to marry her current husband, Ahmed Abdisalan Hirsi, who Omar says went by Ahmed Abdisalan Aden at the time. [Why did he change his name?—ed]

Records show a marriage certificate wasn't issued and Omar has said they didn't pursue a civil marriage but instead married in their Muslim 'faith tradition.' [Sharia creep! Following Islamic Law!—ed]

Omar then legally married Ahmed Nur Said Elmi, whom she said is a British citizen, on February 12, 2009, according to a marriage certificate issued in Hennepin County.
Conservative online sites have alleged that Elmi is Omar's brother and she married him to commit immigration fraud in the form of providing him a quicker path to U.S. citizenship.
More here.
Omar alleges and the Daily Mail reports that birth certificates and other family documentation is not available because Somalia is a chaotic hell hole!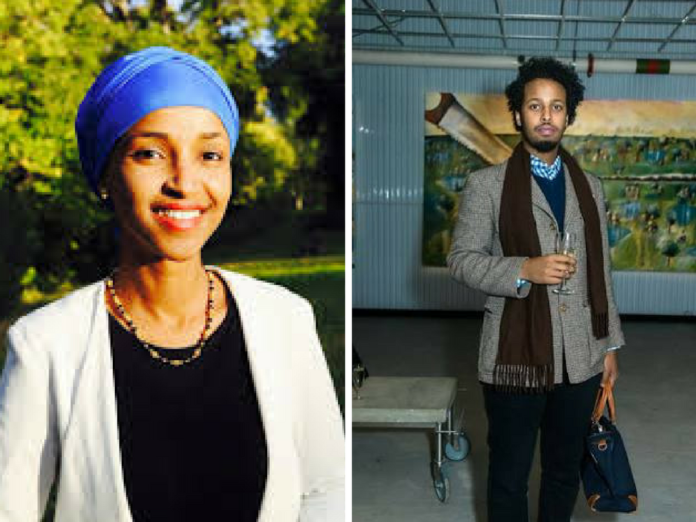 However….
Omar is from a family of US State Department resettled REFUGEES, therefore there is all sorts of documentation about the children that her father reported are his and brought to America with him, or subsequently claimed are his and brought in through the P-3 family reunification program. 
Is Elmi one of them? Yes, or no? 
Here is my guess:  First know that the US suspended family reunification for Somalis in 2008 (and closed that pipeline for several years thereafter) when the State Department discovered widespread fraud where Somalis in the US were claiming all sorts of assorted Somalis were their family members.  By the way, there was no effort made to seek out and deport any of the thousands of Somali 'family members' who got into the US by lying.
Elmi may have been in a pipeline to come in through Omar's father as a 'son.'  When that door closed, marriage to Ilhan was a useful avenue.  However, I can't explain why he didn't stay here once he was married.