That is what D.A. King reported on his Immigration Politics Georgia website earlier this month in the wake of an Appellate court decision.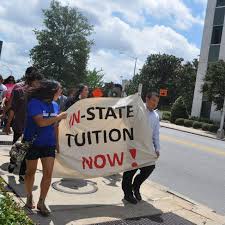 The gist of  the decision is that Georgia does not have any responsibility to allow those illegal aliens known as DACA (Deferred Action for Childhood Arrivals) recipients to attend college on the taxpayer's dime.
DACA kids are not lawfully present says the court, they only have their removal deferred at the moment!
Below is a bit of King's report.
But first, his website is a reminder of what you all should be doing in your states as King explains,
ImmigrationPoliticsGA.com was created in late 2018 with personal funds in an effort to provide news and opinion now mostly muffled and hidden by the MSM in Georgia.
Continue reading "Can the DACA 'Kids' get Instate College Tuition Rates? Not so far in Georgia" →