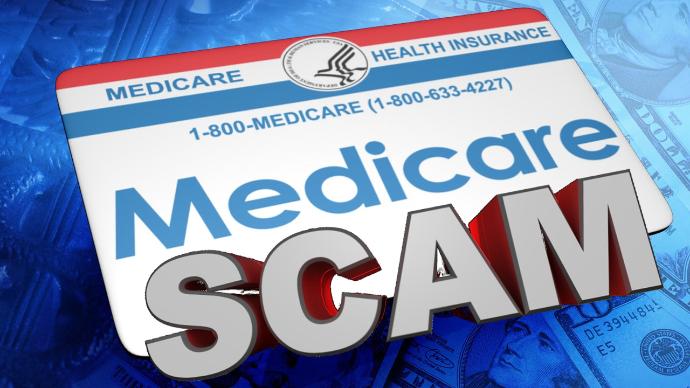 And, the same newspaper that reported the news from Davenport, Florida had praised him to the heavens just a couple years before in a glowing article about how much the first generation Pakistani doctor was giving back to the community.
Editor: I haven't written a Medicare fraud story for two weeks, not since this story about the Colorado fugitive Pharmacist! But, I'm glad to focus on one this morning.  Maybe I like these stories because I'm a senior and see around me friends and acquaintances getting all sorts of tests and procedures that strike me as unnecessary and possibly harmful.
I'm also writing it because I like the fact that a 75-year-old patient tipped-off the feds and will be getting a big reward for turning him in!
So here is the story titled,
Davenport doctor settles health care fraud lawsuit for $2.2M

From The Ledger,
DAVENPORT — A Davenport doctor and his vascular surgery practice paid more than $2.2 million to settle allegations of health care fraud for filing false claims to federal health programs.


You don't often see a photo of the doctor in stories like this, but because The Ledger featured him in a glowing "giving to the community" story in 2016, they had a pic.  https://www.theledger.com/news/20160522/monday-profile-cardiologist-building-east-polk-practice-giving-to-community


According to U.S. Attorney Maria Chapa Lopez in a media release issued by the United States Attorney's Office Middle District of Florida, Dr. Irfan Siddiqui and the Heart & Vascular Institute of Florida in Davenport violated the False Claims Act by submitting claims from Jan. 2, 2011 to June 30, 2018 for medically unnecessary and non-Medicare reimbursable vein ablations that were up-coded to reflect they were medically necessary so the doctor and the practice would profit.
[….]
In federal case documents filed with the U.S. District Court Middle District of Tampa, the lawsuit said the claims filed by Siddiqui and the medical practice also contained false diagnoses and symptoms, and notes the vein ablation procedures were performed by unqualified personnel, such as ultrasound technologists and therapists, and not the doctor himself.
According to court documents, Lois Hawks, 75, a former patient from Winter Haven, was the plaintiff in the case, represented by Nicholson & Eastin, LLP in Fort Lauderdale. Attorney Robert N. Nicholson said Hawks "is very grateful that the United States Attorney's Office aggressively pursued her allegations, and that a significant recovery resulted from their efforts."
Siddiqui's attorney, Saqib Ishaq, did not respond to emails from The Ledger.
[….]
Civil court documents filed say that Hawks went to Siddiqui with pain and redness in her left ankle. She first visited Siddiqui on Oct. 14, 2014, on a referral from her podiatrist for evaluation and treatment.
Go to The Ledger for an account of what she experienced over the next several months.
The Ledger then wraps with this line,
Hawks received $446,000 as a statutory relator's share in the recovery.
A press release from the US Justice Department explains that Ms. Hawks received the reward under the qui tam provisions of the False Claims Act.
I wrote about qui tam here.
As a loving friend and family member, keep an eye on those doctors. And, if you suspect fraud involving medicare or medicaid help them report it!