Readers may remember stories like this one from last year when law enforcement raided a Minneapolis Day Care Center.
Minneapolis daycare raided as part of massive fraud investigation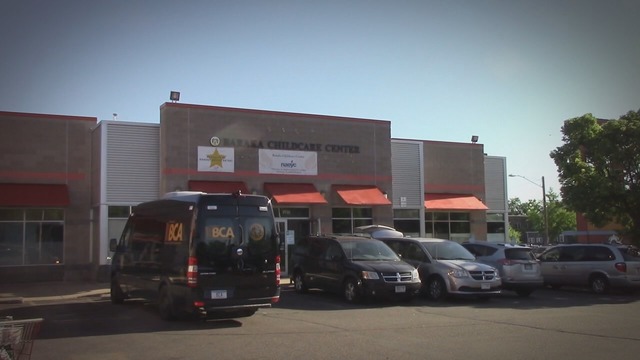 From Fox 9:
Parents dropping off their kids at the Baraka Child Care Center in Minneapolis Wednesday were greeted by some unfamiliar faces: fraud investigators from the Minnesota Department of Human Services.
One mother told Fox 9 they were asking if anyone knew of anything "shady" happening at the center.
Agents from the Minnesota Bureau of Criminal Apprehension and the Secret Service also took part in this raid. Armed with a search warrant, they confiscated cell phones, computers, and documents, as part of what's being called an ongoing investigation of child care funding fraud.
The state currently has ten centers under investigation suspected of stealing millions in public subsidies meant for low-income families to pay their child care. Multiple government sources tell the Fox 9 investigators the problem is rampant and may be costing Minnesota taxpayers as much as a $100 million a year.
"It's just widespread and it's national," said Steve Hanson, a Special Agent from the Office of Inspector General, U.S. Health and Human Services. "It's multi state."
The U.S. Department of Health and Human Services is also cracking down on the problem. It reports that nationally, in 2015, more than $300 million in improper payments went to daycare providers. Typically, the way this scam works is the fraudsters overbill the government by inflating attendance records.
More here.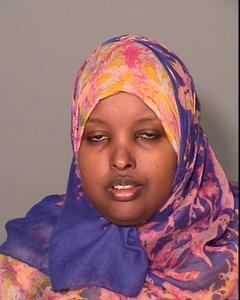 Other reports last year suggested some of the allegedly fraudulently-obtained funds left the US for Somalia.
(I first heard about the allegations of large-scale Day Care fraud in Minnesota in 2014. At right is one of the Somali women charged at that time.  Don't miss the information about how grant money from the Office of Refugee Resettlement helps ethnic-based day care centers get operational.  See my post at RRW here.)
Allegations of massive fraud in Minnesota's Child Care Assistance Program were the subject of a hearing on Wednesday about an investigation by the Office of Legislative Auditor.
Kim Crockett, general counsel at the Center of the American Experiment, tells us what happened in her detailed report,

Explosive OLA report on Welfare Fraud: DHS investigators report widespread child care assistance fraud, lack of internal controls and breakdown in relationship with DHS Inspector General
Senator Mary Kiffmeyer, chair of the Legislative Audit Commission Audit Subcommittee, sounded a consistent theme this morning, "Fraud hides. It does not say 'Here I am.' "
The Commission heard testimony this morning from the Office of Legislative Auditor (OLA) and the Department of Human Services (DHS) on the issue of fraud in the Child Care Assistance or "CCAP" program. The CCAP program, according to both the OLA and DHS, has substantial fraud and administrative problems.
In fiscal year 2018, Minnesota paid out $254 million in CCAP subsidies to about 30,000 children in about 13,000 families. The money comes from a combination of county, state and federal taxpayer dollars.
The OLA report was unable to substantiate earlier allegations of fraud, noting that this is "extremely difficult." But the OLA report pointed to a large-scale fraud problem within CCAP and also an absence of internal controls within the CCAP program. It also documented a breakdown between the investigative units within DHS and the office of Inspector General at DHS, calling it "a serious rift." The OLA also highlighted that the "DHS Inspector General lacks independence from DHS management."
The OLA summary suggests that to the extent that CCAP program is being defrauded, it is due to mismanagement by the state….
[….]
The OLA report, which was limited in scope, reported the following:

The OLA was unable to substantiate the claim by a former DHS inspector (reported by Fox News) that there was $100 million in CCAP fraud annually. But the OLA did find a credible source of that allegation and the allegation that some of the funds were reaching overseas terror organizations.
It might not be $100 million, but it is happening.  The story wraps with this line,
Members of the Somali community protested the OLA report this morning at the Capitol.
Read more of Crockett's analysis of the Wednesday hearing and the OLA report results by clicking here.
Minnesota is not alone. See an earlier post here at Frauds and Crooks about similar day care fraud in New York state.
What can you do?  If you suspect fraud in a Day Care center or in any other program administered by the Minnesota Human Services department, report it  here.  Likewise find a similar agency in the state where you live.
You can also report fraud of this kind to the federal Office of Inspector General at HHS, here. In fact, maybe report your suspicions in both places in case the state agency buries your tip.