Once again I have made the Southern Poverty Law Center's Hate Group List.
For a couple of years I made a joke of it.  But, it isn't funny when they put a target on a writer with whom they disagree with the obvious goal of silencing her—that would be me!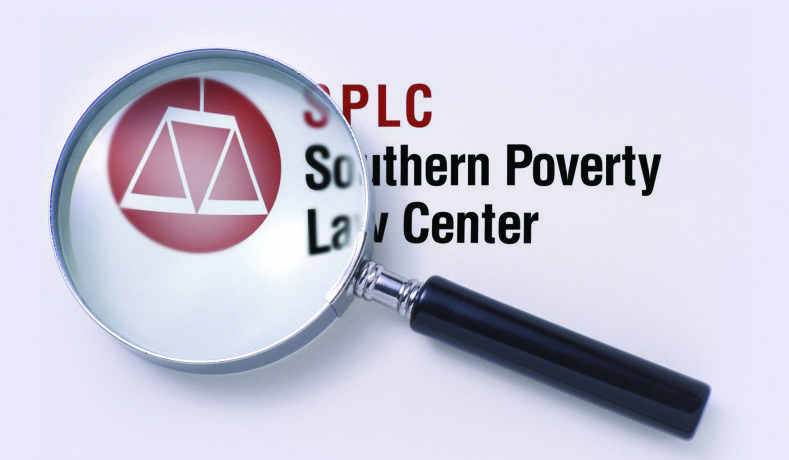 My first inclination was to ignore them this year so that I don't put my safety in jeopardy, but no, what the heck, here goes….
Frankly, I thought by now their 'researchers' would have read my work at Refugee Resettlement Watch and learned that RRW is NOT a group.  It is/was a publication to report my research and voice my opinions.
And, to further demonstrate their careless 'investigation', RRW is not even an active blog any longer.
Merriam-Websters Dictionary defines a group as follows:
two or more figures forming a complete unit in a composition
The word "two" is the operative word.  There is only one person in this 'group' and that is me! I write my blogs alone and am paid by no one!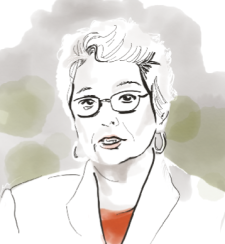 My hate crime (defined by the SPLC) as a writer at RRW was to research and write (for over ten years) about the US Refugee Admissions Program with a goal of seeing the program reformed, but in doing so I obviously angered powerful friends of the SPLC and thus became a target.
So the SPLC's sloppy work leads to sloppy journalism like this story at the Annapolis Patch from Saturday.
No qualifiers, no research on the part of reporters, they just took the word of the SPLC!
21 Hate
Groups

Are Active In Maryland
BALTIMORE, MD — Maryland is home to 21 radical groups that spew hate – an increase of three from two years ago. Among them are Neo-Nazis, black and white nationalists and groups whose members are anti-Muslim or which exist to deny the Holocaust.
The list has been drawn up by the Southern Poverty Law Center, which located the groups on an interactive map.
Before I give you the groups in Maryland, ask yourselves how many actually exist?  If they have me, a one person blog, on their target list, then could some of their other groups be simply one person!  Or, perhaps they don't exist at all? 
The SPLC counts on 'reporters' who swallow their lists, hook, line, and sinker!
The groups (supposedly) located in Maryland are:
American Free Press in Upper Marlboro, general hate
Barnes Review/Foundation for Economic Liberty, Inc., headquarters in Upper Marlboro, Holocaust denial
Confederate White Knights of the Ku Klux Klan, statewide
Identity Evropa, white nationalists, statewide
Israelite School of Universal Practical Knowledge, black nationalist, Baltimore
Jamaat Al-Muslimeen, general hate, Baltimore
Loyal White Knights of the Ku Klux Klan, statewide
Patriot Front, white nationalists, statewide
Refugee Resettlement Watch, anti-Muslim, Fairplay
The Right Stuff, white nationalist, Baltimore
Watchmen of Israel, black nationalist, Baltimore
Atomwaffen Division, neo-Nazi, statewide
Be Active Front USA, racist skinhead, statewide
Great Millstone, black nationalist, Baltimore
Israelite Church of God in Jesus Christ, black nationalist, Baltimore
Israelite The Branches, black nationalist, Baltimore
Label 56, hate music, Baltimore
Noble Klans of America, Ku Klux Klan, statewide
Proud Boys, general hate, Baltimore
Revolutionary Black Panther Party, black nationalist, Baltimore
United Kingdom of Israel Congregation, black nationalist, Baltimore
More of the Patch story here.  Don't miss the comments as almost all of them at this point are anti-SPLC!
Are you on their Hate Map?  See here.
I guess I am going to have to take some action regarding the SPLC.  I don't know what that is yet because all I have is my voice.
What can you do?  Speak up if you are on their list.  Or, if you see fake news stories like this one at the Patch, send in comments as so many did in Maryland.