Last week 66-year-old Jayam Krishna Iyer was sentenced to six months in prison and ordered to repay $52,000 in false claims for Medicare reimbursement after years of dispensing dangerous pain meds to patients she didn't even see!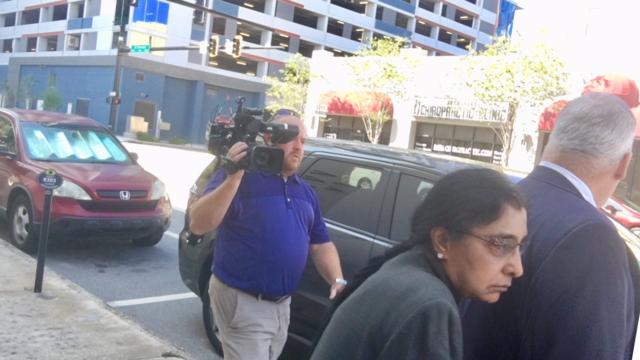 What is up with these Indian doctors, we recently had another story of an Indian pain doctor in Michigan, see here.
From News India:
Indian-American doctor in Florida sentenced to prison for fraud
An Indian-American doctor in Clearwater, Florida was sent to prison Jan. 30, after being convicted for health care fraud.
U.S. District Judge James S. Moody Jr. sentenced Jayam Krishna Iyer, 66, to six months in federal prison for committing health care fraud, and ordered Iyer to forfeit more than $52,000 in health care fraud proceeds. He also ordered her to pay restitution to the Medicare and Medicaid programs.
In addition, the court ordered Iyer to forfeit her Florida medical license, permanently excluding her from participating in the Medicare and Medicaid programs. And, Iyer agreed to surrender her Drug Enforcement Agency registration number, which had been used to prescribe controlled substances, and not to reapply for a DEA registration number for at least 20 years.
According to the press release from the U.S. Attorney for Middle District of Florida, based on court documents, Iyer owned and operated Creative Medical Center, on Druid Road East in Clearwater. The center functioned as a pain management clinic; Iyer conducted office visits and wrote prescriptions for controlled substances, including oxycodone, morphine, and fentanyl.
Beginning in July 2011 and continuing through December 2017, Iyer carried out a scheme to defraud Medicare by billing for face-to-face office visits with Medicare and Medicaid patients, when, in fact, certain patients had not gone to Iyer's office and had not been examined by her on the claimed dates, prosecutors found.
Instead, family members of patients had visited Iyer's office, where she issued prescriptions for Schedule II controlled substances, including oxycodone, to the family members in the patients' names. Iyer thereby violated a Florida law requiring doctors to perform an in-person office visit and examination of each patient before issuing Schedule II controlled substance prescriptions.

More here.
Some additional information on Dr. Iyer is here at Tampa's WFLA in September when she admitted her guilt.
Clearwater pain doctor admits to medicare fraud and surrenders license
On Aug. 31, Dr. Iyer signed an agreement with federal prosecutors in Tampa admitting guilt to one felony count of Medicare fraud that will cost her at least $51,000 in restitution in addition to giving up her medical career. She also faces a possible fine of up to $250,000 and as much as 10 years in prison.
Iyer did not express any remorse before, during or after the hearing, but in court freely admitted to stealing from taxpayers through Medicare fraud for a period of at least six years in her practice at the Creative Heath Center located at 1210 Druid Road in Clearwater.
[….]
After a public records request, the Pinellas Medical Examiner sent 8 On Your Side an eight-page list of drugs prescribed by Iyer , including fentanyl, morphine, oxycodone and dilaudid, that turned up in various Medical Examiner investigations of suspicious deaths.
None of those ME cases resulted in a criminal prosecution of Iyer. She has also faced six malpractice lawsuits filed in Pinellas civil court according to court records.
[….]
The physician who earned her medical degree in India said she is a U.S. citizen so she does not face a threat of deportation for her felony conviction.
Go here for the rest of the story and to see the news clip.
I think we have a tendency to think doctors are caring and compassionate and most of all not scammers, but these cases of medical doctors, often 'new American' medical doctors, and their involvement in fueling America's prescription drug epidemic are starting to pile up.  I think they need more publicity so that maybe more of you will be able to identify these frauds in your own communities. Where is the national media?