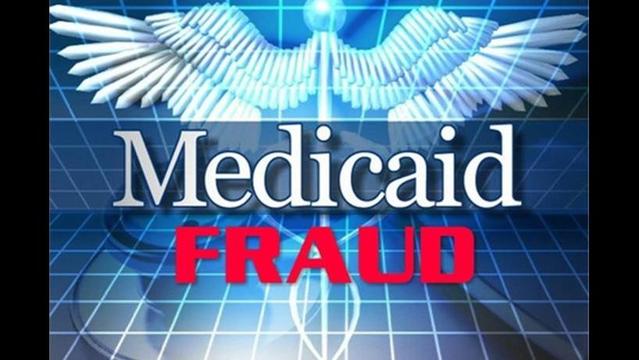 The latest news in the case of 68-year-old Nagy Mohamed Abdelhamed ripping off the taxpayers of Pennsylvania and the US is here at the York Dispatch.
But as is so often the case with these crooks, in order to illustrate the news the media must use graphics and stock images like the one I'm using because there is NO PHOTO of the perp to be found!
York man guilty, defrauded feds of about $30K in Medicaid benefits
A York-area man scammed the U.S. government by fraudulently accepting nearly $30,000 in Medicaid and food stamps despite owning a gas station and having some $86,000 tucked away in eight bank accounts, according to federal officials.


This made me laugh! Creeping Sharia tells Abdelhamed's story and illustrates it with this image!  https://creepingsharia.wordpress.com/2019/01/02/muslim-medicaid-fraud/


Nagy Mohamed Abdelhamed, 68, no street address provided, pleaded guilty Tuesday, Feb. 5, to felony health-care fraud in Harrisburg's federal court, according to court records.
[….]
In August 2014 Abdelhamed applied for Medicaid as well as food stamps, which are now called Supplemental Nutritional Assistance Program (SNAP) benefits.
He didn't disclose in the application the fact that he owned a four-bedroom home, a York-area gas station and a 2008 Mercedes Benz E350, his federal indictment states.
On disability too: He also was already receiving $1,124 a month in Social Security disability benefits and, at the time, had about $56,000 in eight separate bank accounts, according to the indictment.
In his Medicaid/SNAP application, he lied and said he had no monthly income and owned no property besides his home, the indictment states. He also failed to disclose the money in his bank accounts or his Mercedes, officials said.
More here.
The Justice Department's press release is here.
What should you do? Every time you see a story in a local publication or on the local news that does not show a photo (or mention the nationality) of the perp, contact the news desk and ask why there is no photo and what is his/her immigration status.  I know it's unlikely they will produce one (or have any clue where the 'new American' is from), but it sends a signal that you notice their little tricks.