"Morris (Dees) is a flimflam man and he's managed to flimflam his way along for many years raising money by telling people about the Ku Klux Klan and hate groups."
(Stephen Bright, Southern Center for Human Rights in Atlanta)

I don't usually bother posting stories that are widely published, but this one is very much worth posting so that the story doesn't get swept under the rug.
Your job is going to be to make sure this news is sent to every newspaper that has swallowed the Southern Poverty Law Center propaganda in its latest "hate list" hit.
I'll be sending it to the Patch in Annapolis that recently listed my old blog, Refugee Resettlement Watch, as a hate "group" taking the SPLC's word for it and never contacting me!  See SPLC targeting me again, here.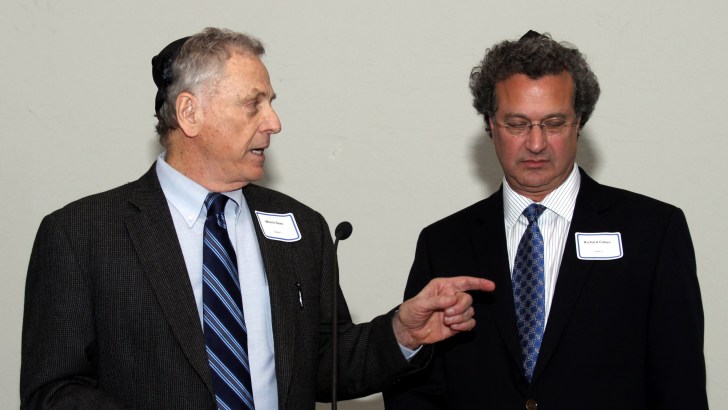 Here is how the story begins at the LA Times (news overnight). Emphasis is mine,
Southern Poverty Law Center fires co-founder Morris Dees amid employee uproar
The Southern Poverty Law Center has fired its famed co-founder, Morris Dees, over unspecified misconduct, the nonprofit announced Thursday, a stunning development at an organization that became a bedrock of anti-extremism research and activism under nearly half a century of Dees' leadership.
While the organization's leadership did not disclose the reason for Dees' departure, staff at its headquarters in Montgomery, Ala., were told in an internal email that "although he made unparalleled contributions to our work, no one's contributions can excuse that person's inappropriate conduct."
The Times has also learned that the organization, whose leadership is predominantly white, has been wrestling with complaints of workplace mistreatment of women and people of color. It was not immediately clear whether those issues were connected to the firing of Dees, who is 82.
Also Thursday, employees sent correspondence to management demanding reforms, expressing concerns about the resignation last week of a highly respected black attorney at the organization and criticizing the organization's work culture.
A letter signed by about two dozen employees — and sent to management and the board of directors before news broke of Dees' firing — said they were concerned that internal "allegations of mistreatment, sexual harassment, gender discrimination, and racism threaten the moral authority of this organization and our integrity along with it."
In a public statement, Richard Cohen, president of the SPLC, announced that an outside organization would be hired immediately "to conduct a comprehensive assessment of our internal climate and workplace practices, to ensure that our talented staff is working in the environment that they deserve — one in which all voices are heard and all staff members are respected."
Dees co-founded the Southern Poverty Law Center in 1971 and gained notoriety by suing members of the Ku Klux Klan, which resulted in the anti-hate organization's offices being firebombed in 1983.
The article suggests that Dees role in recent years was in fundraising, so if there are complaints about the work environment it seems to me that falls directly on Richard Cohen, right?
The Times continues….
In recent years, according to the center's internal email to staff, Dees' role has been focused on "donor relations" — expanding the Southern Poverty Law Center's financial resources, which nearly totaled half a billion dollars in assets in 2017, according to the group's most recently available public financial disclosures.
Dees has not been involved in the liberal-leaning organization's "programmatic initiatives," such as the Hatewatch blog. Cohen is the top leader most often featured and interviewed in the press as the organization has geared up to face a far-right movement that has grown energized in recent years. (Cohen did not respond to requests for further comment.)
Over his more than 40 years at the Southern Poverty Law Center, Dees formed coalitions with major civil rights groups, including the National Assn. for the Advancement of Colored People, and his departure took some civil rights leaders by surprise.
Uh-oh!  Racism at the SPLC? Say it isn't so!
The center has faced complaints in the past that it does not employ enough black staffers.
In an internal email to the organization's legal department announcing her departure last Friday, a black attorney suggested the center needed to create a more inclusive work environment.
"As a woman of color, the experiences of staff of color and female staff have been particularly important to me … and we recognize that there is more work to do in the legal department and across the organization to ensure that SPLC is a place where everyone is heard and respected and where the values we are committed to pursuing externally are also being practiced internally," she wrote.
The stories were legion!  I guess they were only legion to the Leftwing 'human rights' gang until now.
See this juicy nugget at the end of the LA Times story,
Stephen Bright, a Yale law professor and former director of the Southern Center for Human Rights in Atlanta, has long questioned what he calls the center's "fraudulent" fundraising.

"The chickens have had a very long trip, but they finally came home to roost," Bright said.


"Morris is a flimflam man and he's managed to flimflam his way along for many years raising money by telling people about the Ku Klux Klan and hate groups," he said. "He sort of goes to whatever will sell and has, of course, brought in millions and millions and millions of dollars."

While the SPLC funded some good work, Bright said, he had long heard complaints about race discrimination and sexual harassment from the center's former attorneys and interns.

"It's remarkable," he said, "how many people who have worked at the center have not spoken very well of the center after they left."
There is more, click here.
This post is filed in my 'Charity fraud' category.
My suggestion for what you need to do is above, but I'll repeat it.  You must spread this story as far and wide as you can.  And, every time you see the SPLC mentioned in your local newspaper send them the story, preferably a story from a bigger newspaper like this one at the LA Times.