As perhaps a signal that this case is incredibly important, the Thomas More Law Center will be represented in the case by a renowned appellate attorney the Center announced yesterday.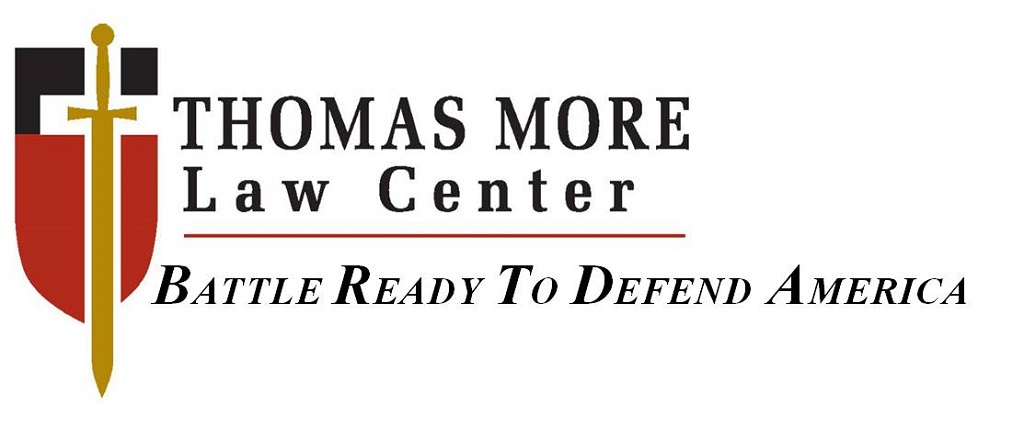 Because I don't want to show my ignorance about the ins and outs of legal cases, I'm posting most of this breaking news in its entirety.
And, am directing you back to my many posts on the case at Refugee Resettlement Watch.
The gist of the argument, for those of us not steeped in the law, asks the question: does the federal government have the right to dump budgetary costs on a particular state's taxpayers by its decisions in Washington to place refugees in states that have already said they do not want to participate in the US Refugee Admissions Program?
Frankly, many of us who want to see the US Refugee Program dumped or reformed had high hopes for a political solution via the Trump Administration and a Republican Congress, but Trump went no further than temporarily reducing the numbers. And, Republicans under the leadership of Paul Ryan clearly had no stomach for dealing with this tough issue.
Now we will see if the courts will force this critical reform.

Here is the news from PRNewswire,
ANN ARBOR, Mich., March 13, 2019 /PRNewswire/ — The Thomas More Law Center ("TMLC"), a national nonprofit public interest law firm based in Ann Arbor, Michigan, announced today that nationally prominent appellate lawyer John Bursch will represent the state of Tennessee and its General Assembly on March 19 before a 3-judge panel of the U.S. Sixth Circuit Court of Appeals.
The Thomas More Law Center was retained by the Tennessee General Assembly in March 2017 to file a first-of-its-kind Tenth Amendment lawsuit challenging the constitutionality of the federal refugee resettlement program. The federal government has violated state sovereignty by forcing Tennessee to continue paying for the program after Tennessee opted out and exercised its right not to participate. TMLC is appealing after a federal district court judge dismissed the case. The Law Center is representing Tennessee without charge.

Mr. Bursch, a former Michigan state solicitor general and past chair of the American Bar Association's Council of Appellate Lawyers, has an impressive client list ranging from Fortune 500 companies and foreign and domestic governments, to top public officials and industry associations in high-profile cases. His cases frequently involve pressing political and social issues, and five had at least $1 billion at stake.
He has argued 11 U.S. Supreme Court cases and obtained summary reversal on three more, compiling a Supreme Court merits record of 10-2-2. He has also argued 30 cases in state supreme courts, and dozens more in federal and state appellate courts across the country. A recent study included John on its "veritable who's who of Supreme Court litigators" list.

Although Tennessee officially withdrew from participation in the federal refugee resettlement program in 2007, the federal government continues to commandeer state tax dollars to fund the federal program.
You can see the Thomas More Law Center press release here.
By way of thanking them for taking on this important case, you might consider becoming a donor to the TMLC by clicking here.