According to the US Department of Justice:
Arshad Nazir, age 54, of Ticonderoga, New York, pled guilty to conspiring to defraud Medicaid, and conspiring to pay bribes and kickbacks to Medicaid beneficiaries who used his medical transportation service. He admitted to causing at least $550,000 in losses, and to paying at least $95,000 in bribes and kickbacks.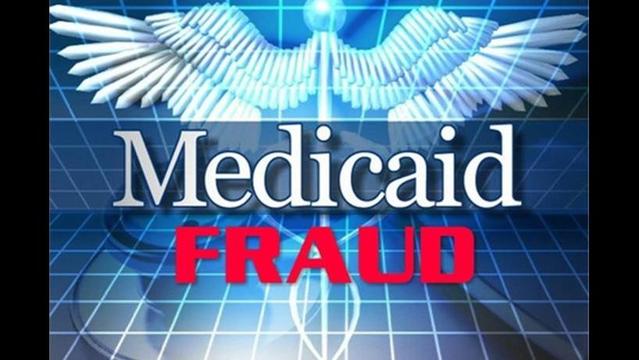 Nazir's lawyers say other cab companies run by other 'new Americans' made him do it in order to stay competitive (I kid you not!).
Here is a recitation of the charges against him from the local The Post-Star, including a mention of the defense that he previously was a good guy before he was a bad guy!

Cab Company Owner Pleads Guilty in Ticonderoga Case
He admitted to causing at least $550,000 in Medicaid program losses through false filings, and to paying at least $95,000 in bribes and kickbacks. In all, his company received $2.45 million in Medicaid payments between 2014 and 2018, according to the U.S. Attorney's Office.

Nazir, whose company was known as Avalanche Taxi Co., faces up to 10 years in federal prison when sentenced June 18 by U.S. District Judge Thomas McAvoy. He also will be required to make $550,000 restitution.
[….]
According to prosecutors, Nazir admitted that he committed a variety of fraudulent acts involving Medicaid and the state Department of Health, including:

Billing Medicaid and receiving payment for trips where beneficiaries drove themselves to their own medical appointments

Falsifying the identities of the drivers for those trips.

Billing Medicaid and receiving payment for round trips to and from medical appointments when the beneficiaries took only one-way trips with Avalanche Taxi.

Falsifying pick-up and drop-off locations in order to increase the purported distances traveled and therefore be able to claim and receive higher Medicaid payments.

Nazir also admitted that he agreed to pay kickbacks and bribes to Medicaid beneficiaries in order to get the beneficiaries to schedule and keep scheduling medical transportation appointments with Avalanche Taxi. Those kickbacks included cash, cigarettes and tobacco, and free goods at Nazir's convenience store in Ticonderoga.
His lawyer, Kevin O'Brien, said Nazir ran a legitimate taxi business for years, but when others moved into town and used fraudulent practices to take his business, he followed.
Now have a look at the names of some of the other cab company owners who apparently "moved into town" to compete with Nazir in the Medicaid transport business!
Charges are still pending against others who were involved in the scheme, including four other Ticonderoga cab company owners, Qaiser "Kaz" Gondal, 46; Khalid M. Chadder, 49; Waqas Nauman, 37; and Khurram Gondal, 39.
More here.
And, don't miss this!
An earlier US Dept. of Justice press release lists more names of 'new American' entrepreneurs investigated in Ticonderoga and neighboring towns in welcoming New York!
No time for the 'Secret Decoder Ring' investigation today, but if anyone knows where Mr. Nazir is from and what his immigration status is, let me know!