***Update*** UK Daily Mail has more details and photos, says the attacker is Hispanic and will be arraigned on Tuesday.
Random Act of Violence?
It is so very shocking and sad. She was just out for a nice afternoon walk with her dog.
One of several stories on the horrific case is at The Blaze:
Los Angeles grandma stabbed to death along with her dog in broad daylight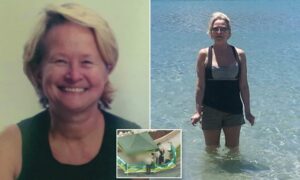 The man arrested (no photo so far) is Ricardo Saldivar.
Fox News has a story too and commenters speculate that Saldivar is an illegal alien.  Here is what one commenter said:
When we learn more about Saldivar, I'll post it.
I spent my writing time today at RRW writing this week's refugee news round-up.