Billy Chemirmir may very well be the most prolific killer in Texas history, so don't let the mainstream media succeed in hiding the story because it doesn't fit their narrative about immigrants and about Africans.
See the most recent news at 'Inside Edition' and be prepared to shed tears for the family members who were interviewed about the loss of their beloved mothers allegedly at the hands of a 'new American,' a man 'welcomed' to America.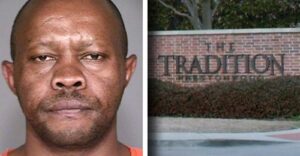 Suspected Serial Killer Accused of Smothering 18 Seniors and Stealing Jewelry
The three daughters of murdered seniors explain that all three of their mothers lived on the same floor at the upscale Tradition senior living center.
See my tag for Billy Chemirmir, the man I call the "Kenyan Killer."  I have been following the case since May of 2019.