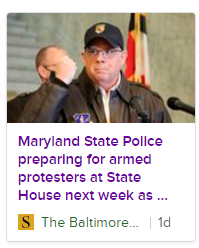 Whoever these people are, and I believe they are involved in a massive psyops operation to further suck decent, patriotic and angry Trump supporters into legal trouble, they are not Patriots.
Frankly, I couldn't believe my eyes when I saw that the FBI was warning that rally goers in all 50 states and at the US Capitol would be armed.
What!  Is the FBI trying to instigate trouble?
Here at the Baltimore Sun  (breathlessly reporting the news):
FBI warns of plans for armed protests at all 50 state capitals next week
WASHINGTON — The FBI is warning of plans for armed protests at all 50 state capitals and in Washington, D.C., in the days leading up to President-elect Joe Biden's inauguration, stoking fears of more bloodshed after last week's deadly siege at the U.S. Capitol.

An internal FBI bulletin warned, as of Sunday, that the nationwide protests may start later this week and extend through Biden's Jan. 20 inauguration, according to two law enforcement officials who read details of the memo to The Associated Press. Investigators believe some of the people are members of extremist groups, the officials said. The bulletin was first reported by ABC.

"Armed protests are being planned at all 50 state capitols from 16 January through at least 20 January, and at the U.S. Capitol from 17 January through 20 January," the bulletin said, according to one official. The officials were not authorized to speak publicly and spoke to the AP on condition of anonymity.
Fortunately the word has gone out to true members of the Patriot movement to stay away.
I saw many alerts on Twitter from reputable people warning that these events (likely fictitious) are not connected to the President but involve shadow groups whose mission it seems is to destabilize the government (as if it isn't destabilized enough), and to further paint Patriots as wild gun-toting crazies.
Here is what Jim Hoft at Gateway Pundit is saying:
Who Is Behind the Planned "Armed March on Capitol Hill" and Is It a Deep State Plot? –UPDATED
WARNING! There are several armed protests at state capitols across the country before inaugural ceremonies next week.

WE ARE URGING YOU NOT TO ATTEND!

Think about this– The far-left tech giants took away President Trump's ability to communicate freely to the American public following the storming of the US Capitol by Trump supporters, Antifa and other individuals.  [Be sure to follow that Antifa link—ed]

[….]

For the record, these "armed protests" in the coming days ARE NOT sanctioned by the Trump Campaign.

We are looking more into who is behind this movement.
This is the flyer you may have seen: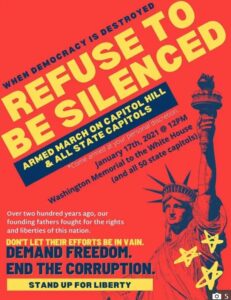 Hoft continues…
Notice there is no organizing group listed on the flyer.
That's weird.

And The Sun posted a social media post on Parler by "Kenneth Brooks" @KennethBrooks1911 who posted the flyer.

Kenneth includes the hashtag "boogaloo" in his announcement.

That is suspect in itself.

The "boogaloo" group is a mysterious group that popped up in the last few years since Trump became president. Although, it does not appear to be a large group, its name pops up frequently in liberal media reports.
More here.
Changing the subject a bit….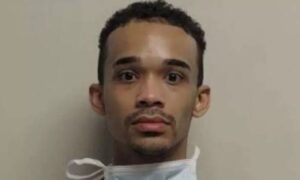 After seeing that the AP reported that MOST of the 120 arrested in the immediate aftermath of the Capitol riot were "longtime" Trump supporters I wanted to know who are the others who are not Trump supporters, how many and why were they there.
I do believe that some Patriots were sucked into the chaos, but clearly something else was going on.
For example, why was Black Lives Matter activist John Sullivan there? Why was he released after taken in for questioning? Very interesting that he was near the scene of the only murder victim.
I was planning to write about Sullivan and some of the others involved, but realized the media morass was too complex for lowly me to unravel.
Will we ever see a thorough and honest investigation of what happened that day?  I'm afraid we might not. Trump's enemies are making sure that Trump will forever be blamed for the violence.
My recommendation to Patriots is to stay away from any rallies this week.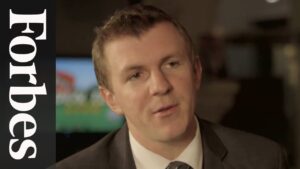 Read, read, read!  Keep investigating and exposing where you can through social media, the bias, the fraud and corruption that mainstream media refuses to cover.
LOL! I know we aren't James O'Keefe, but you must do what you can to spread his superb work far and wide.
Like this news yesterday:
SUCCESS: James O'Keefe catches PBS lawyer inciting violence, PBS quickly fires him [VIDEO]
James O'Keefe published a video today where his operatives caught a lawyer working for PBS inciting violence and wanting to take the children of Trump supporters put them in a re-education camp.
And, quietly find like-minded people in your communities and make plans to support each other if the Leftwingers make their move now that they control the government.
I'm looking forward to having a laugh (Leftists do not like to be ridiculed!)  next week as Biden is installed surrounded by a veritable Army of National Guardsmen from all surrounding states and even from as far away as Nevada.  And, they will be armed we are told!
Heck, they might likely out-number legitimate Biden voters….