A reader reminded me a few days ago that I needed to encourage you to not hesitate to send news and comments to the Trump White House.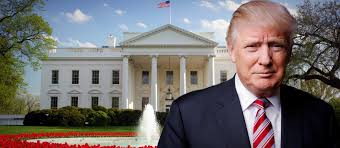 She wanted to know if I had a line to anyone there and if news that I post here about frauds and crooks ripping off the American taxpayer ever got to the White House.
The answer is—not that I know of!
Make it a centerpiece of any campaign!
As I mentioned in a comment recently, I think that a ticket to electoral success would be available to candidates (Trump too!) if he or she focused on exposing and cleaning-up frauds and crimes against the American people.
Yes, of course, one can daily see that the Dept. of Justice is finding and prosecuting some very large fraud cases involving food stamps, medicare and medicaid, but the big media rarely mentions those stories (is it because many involve 'new Americans?').
What have you got to lose? Five minutes a day!
Click here to Contact the White House. Make it a regular thing! You never know when your comments might break through!
By the way, I notice that the subjects across the top of the site include—economy, national security, budget, immigration and opioid crisis—signifying I assume President Trump's priorities.