Diversity is beautiful alert!
This story is from December, but I'm writing about it for several reasons (thanks to reader Anne Marie for sending it).
First I see that the story never made it to any news outside the state of Ohio. Why is that? I have a good guess!
But, more interesting to me is that the story says he is scheduled for trial this month (February), but I can't find another word about the case.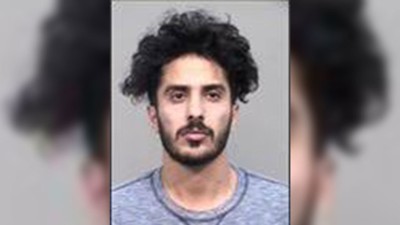 If someone has a few minutes to dig, help me find out if Mohammed Al-Mashrafi is scheduled for trial this month, was the case postponed, or did he post bail and skip the country?

From Dayton Daily News,
Ohio University student indicted in rape case
An Ohio University student was indicted on nine charges, including rape, kidnapping, gross sexual imposition and menacing by stalking.
Mohammed Al-Mashrafi was arrested earlier this month by Athens police.
Athens County Prosecutor Keller Blackburn said Al-Mashrafi is accused of stalking multiple women in and around Athens, including by social media, our partners, CBS affiliate WBNS-TV in Columbus reported.
"Al-Mashrafi is further accused of vising (sic) a local spa where he was observed fondling himself and, upon being asked to leave, refused to pay for his services and ultimately left without paying. On Dec. 5, 2018, Al-Mashrafi's behavior escalated and he is alleged to have held a female against her will and forcing himself on her sexually," Blackburn said.
[….]
Blackburn said Al-Mashrafi, who had a bond set at $5 million, is in the United States on a student visa from Oman. A trial date is scheduled for February.

Search Mohammed Al-Mashrafi and see that stories about his indictment were pretty widespread in Ohio at the time.
Gee, I wonder if this guy will be in that diversity-is-beautiful propaganda film being made in Ohio, the one that inspired me to write this blog!
Where is Mohammed now?  Help me find out!