Recently I told you that the Lutheran Immigration and Refugee Service and Church World Service were both either promoting or outright offering sanctuary to illegal aliens.
HIAS, the Hebrew Immigrant Aid Society, another of the nine federal contractors  employed by the US State Department to place refugees into your towns and cities, is focusing on hiring lawyers for the law breakers at the southern border.  [For new readers, see nine contractors in this post.—ed]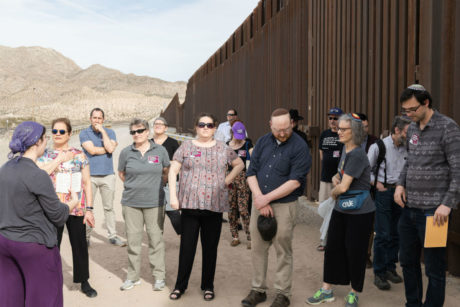 HIAS receives more than half of its income from you via your tax dollars to take care of legal refugees who were selected and screened, and yet they are working feverishly to be sure the illegal aliens on the southern border have legal representation.
Recently they sent out an appeal for financial help.  Mind you! financial help for an organization that got $24,493,702 directly from the US Treasury in 2016 (according to its Form 990 here)!
Why is our money going to a group promoting a progressive political agenda that large numbers of Americans oppose (if they only knew!)?
This is a screenshot of their recent appeal for more moola…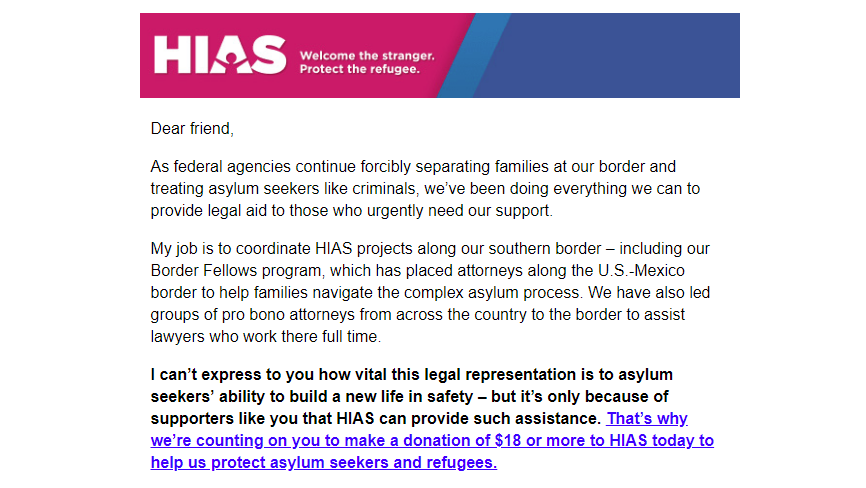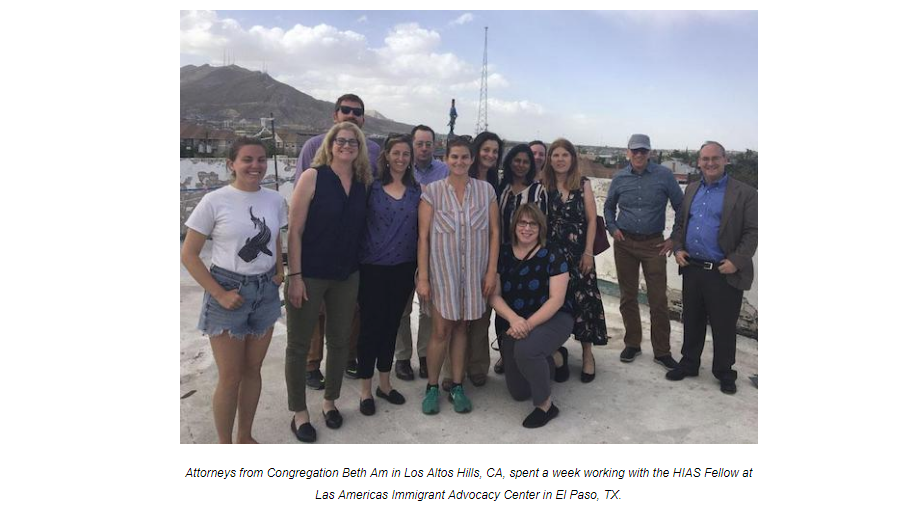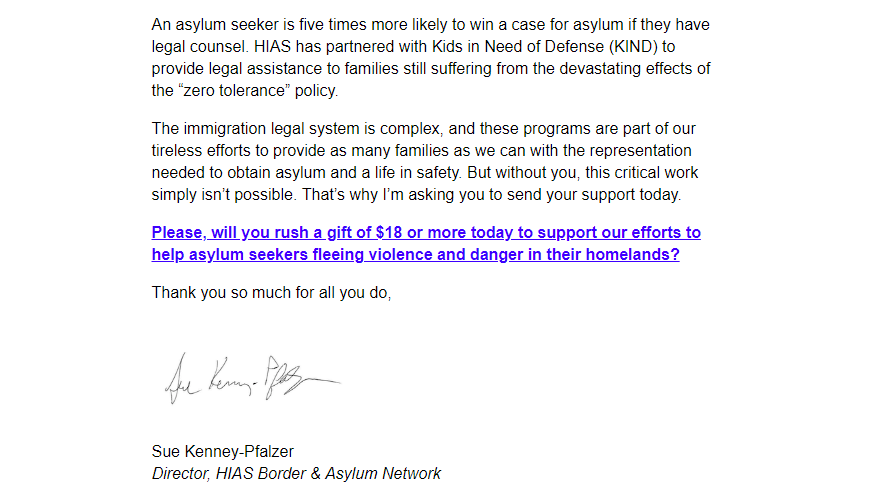 Now let's have a look at the most recent Form 990 available for HIAS.
Below is the page showing their federal grants.  Notice that their privately raised dollars that year amounted to $17,361,702, less than half of their income.
I think the fact that they can't raise enough private money for their 'good works' signals that the general public just isn't that interested in their mission.
If you go to page 9 notice that if they weren't getting federal funding they would die.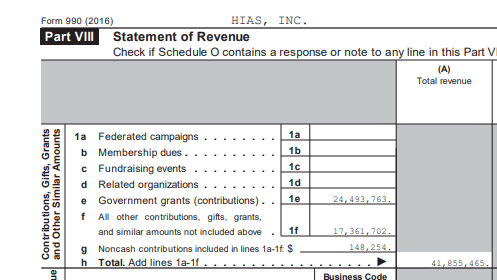 Salary and employee expenses amounted to $20,686,120 and their office expenses, rent and travel amounted to another $7,106,664 while they only took in just over $17 million in private dollars.
Again, if they weren't getting federal funding they would most likely die.  Or, they would have to slash staff or significantly cut the high salaries of top brass!
Have a look at their top salaried positions. 
And, btw, let me say that if they were a truly private non-profit (or a for-profit) their salaries would be none of our business, but they aren't.
They are effectively a government agency which means they can't keep this information from the taxpayers who pay a significant portion of their salaries!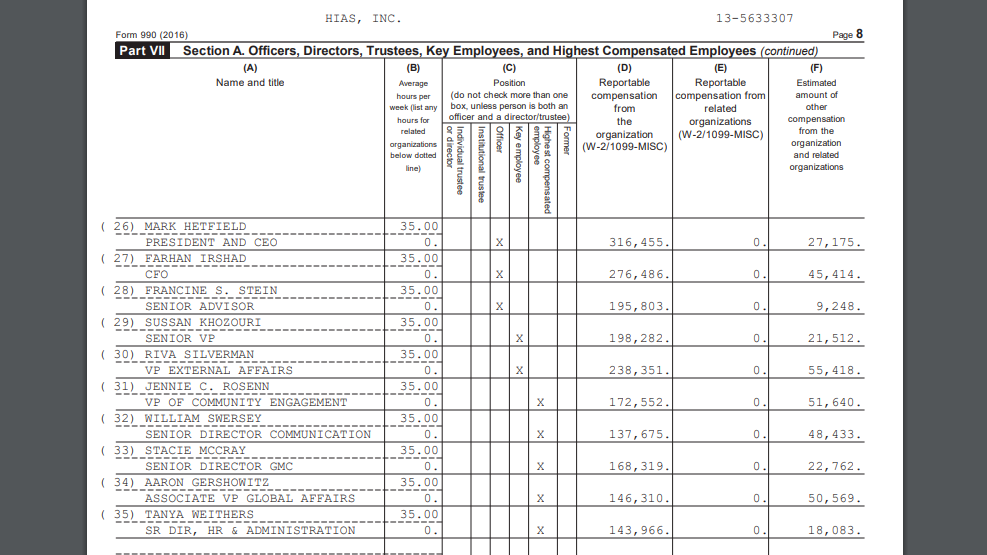 Endnote:  Readers may have noticed many refugee-related stories here at Frauds and Crooks.  I am still working to restore Refugee Resettlement Watch and once it is done (soon I think!), many stories like this one will be posted there.  However, there is a 'Charity fraud' category here at Frauds and Crooks, so stories like this fit right in!