Of course you would only know that if you were following Utah media reports on the case.  The national media has long since moved on after an initial little flurry of coverage back in June and early July.
Once the mainstream media figured out that this was not a story they wanted to help spread—African man, here illegally, slaughters beautiful white girl—because it doesn't fit the narrative of immigrants as people just like us looking for a better life, the veil on the case has dropped.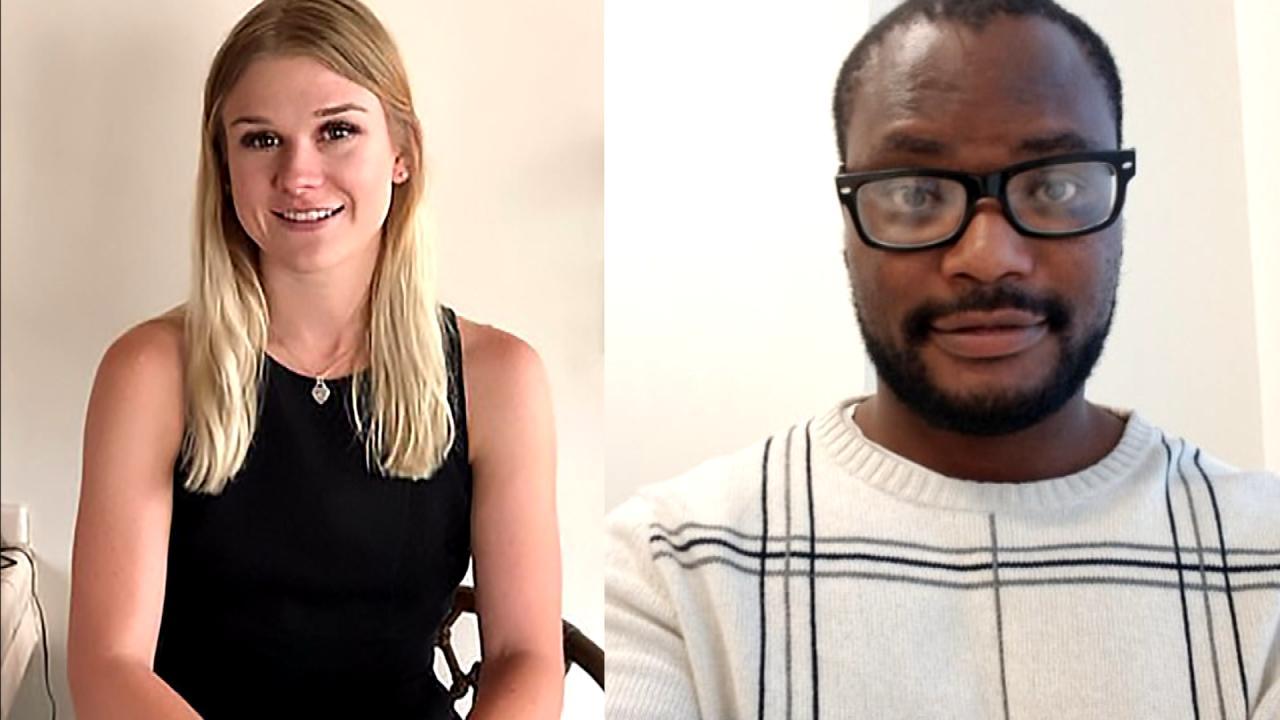 Except in Utah where bits of news come out every few days.  Stories like this one:
New witness: MacKenzie Lueck murder suspect wanted to carry out 'disturbing' project

Before I get to the story, let me say again that because of the Leftwing media mob's on-going efforts to keep quiet about news that doesn't fit their political agenda we have a whole generation of young people who are not sufficiently wary about monsters like Ayoola Ajayi.
Is no one warning their daughters and granddaughters to be more careful about who they meet up with through social media?  Are all the Progressive parents too fearful of looking like 'racists' to their own kids?
One of the things that struck me on reading this latest report from Utah is how dumb the alleged killer is.
We heard he was some savvy IT guy who was building an image of himself as a person of quality.
Sheesh, he was dumb.
Didn't he know that his phone would ultimately be his undoing as the police used its location to move in quickly?
Of course not quickly enough to save Mackenzie who apparently foolishly never let anyone know where she was going at 3 a.m.
Anyway….
Here is the news from Fox13 in Salt Lake City:
SALT LAKE CITY — New details are unfolding in the investigation into the murder of University of Utah student MacKenzie Lueck, and a witness is now describing why he's troubled by what he said suspect Ayoola Ajayi asked him to do in the days after Lueck disappeared.


Ajayi allegedly tried to burn Lueck's body in the backyard of this house.  Don't miss what a housekeeper told the media.  https://www.insideedition.com/alleged-mackenzie-lueck-killer-was-ted-bundy-says-former-house-cleaner-54104


That man said Ajayi reached out to him for a backyard landscaping project. That proposed project has now turned into evidence for detectives.
Landon Fullmer owns 360 Landscapes. He's taken on quite a few projects for the busy summer season.
Though, when he thinks about this summer, there's one project, in particular, he'll always remember — even though he never actually took it on.
He said a man named Ayoola Ajayi contacted Fullmer through Angie's List on Monday, June 24. That was one week after Lueck disappeared, and days after her family reported her missing.
Apparently, Ajayi wanted the land in his backyard leveled. That's all he indicated on his request, Fullmer said.
"We had a phone conversation," Fullmer explained. "I asked him to be a little bit more specific in what he was looking for. He said his backyard needed to be leveled or graded, maybe some soil and some sod brought in."
Continue reading here.
Fullmer never did meet up with Ajayi to discuss the project because on the day they were scheduled to talk, the police had swooped in on Ajayi and were focusing on the back yard.
Just like the case of alleged serial killer Billy Chemirmir in Texas, I'm staying on it because it does have lessons to teach. Of course, lessons the PC media doesn't want to give you!
So what do you do? 
Make sure this story doesn't die!  Send it around through social media and consider that by doing so you might actually save the life of some naive young woman (or man) who is living in diversity-is-beautiful la-la land!