In the little meatpacking town of  Noel, Missouri, a Somali national is wanted for kidnapping children of a deceased white woman whose body was stuffed in a suitcase and found along Highway 59.
As of right now, Mahamud Tooxoow Mahamed, a former Tyson Foods employee, is still on the loose.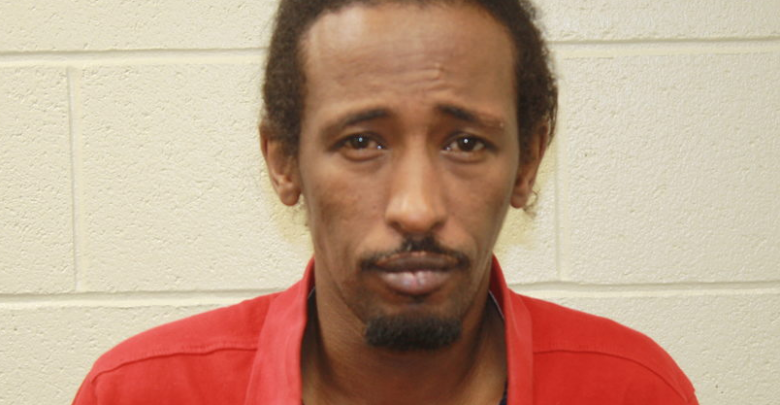 First here is the news about the body of Jessica McCormack being found,
Body Found In McDonald County Identified As Missing Noel Woman, Children Found Safe In Iowa
MCDONALD COUNTY (KFSM) — The McDonald County Sheriff's Office has identified a woman whose body was found along Highway 59 near Noel, Missouri.

I blame our PC culture for creating a whole generation of naive young women not sufficiently warned about African immigrants.

Jessica McCormack's body was found July 29 on a steep hillside beside a suitcase along Highway 59 between Noel and Ginger Blue.

Investigators say the 25-year-old had not been seen since the middle of July. Authorities were not notified by anyone that she had been missing.

[….]

The children have been identified as 4-year-old Siah Casillas, 20-month-old Saidah Noor and 7-month-old Intisar Mahamed.
It is believed that at least one of the children was fathered by Mahamed.
Here is the most recent news,
Noel man charged with kidnapping murder victim's daughter
A Noel man has been charged in federal court with kidnapping the 4-year-old daughter of a woman whose body was discovered in a suitcase last month. Read the full press release below:

Mahamud Tooxoow Mahamed, 37, a Somali national***, was charged in a criminal complaint filed late Tuesday in the U.S. District Court in Springfield, Mo. Mahamed is not in federal custody and is a fugitive from justice.

According to an affidavit filed in support of the federal criminal complaint, the body of Jessica McCormack, of Noel, was discovered on July 29, 2019, near Missouri Highway 59 between Lanagan, Mo., and Noel.

The last time McCormack was seen alive, the affidavit says, was when law enforcement officers responded to a call at her home on July 16, 2019. Also present in the residence were Mahamed, who was identified as McCormack's paramour, and McCormack's three daughters, identified in court documents as Jane Doe 1 (four years old), Jane Doe 2 (two years old), and Jane Doe 3 (six months old). Jane Doe 2 is Mahamed's daughter.

McCormack's children could not be located after her body was discovered and identified.

Tyson Foods draws the migrant labor to small mid-western towns. Problems:  https://www.npr.org/sections/codeswitch/2013/12/11/249766634/in-a-small-missouri-town-immigrants-turn-to-schools-for-help

An Amber Alert was issued for McCormack's three children, who were located at a residence in Des Moines, Iowa, and taken into state custody on Aug. 8, 2019.

According to the affidavit, a woman who formerly worked with Mahamed at the Tyson plant in Noel told law enforcement officers that Mahamed arrived at her Des Moines residence with the children on Aug. 5, 2019. She discovered he had left on Aug. 8, 2019, the affidavit says, when she found a note from Mahamed informing her that he could not care for the children.
*** By the way, almost all Somalis in the US came in through the US Refugee Admissions Program.  At Refugee Resettlement Watch I had an extensive archive on how meatpackers and their appetite for cheap labor were negatively changing the heartland.