I told you about Ahmed Mahad Mohamed, 21, and Abdi Yemani Hussein, 20,  here and here, but I hadn't seen this news—-they were hitting the gym to get stronger for the beheadings they were planning.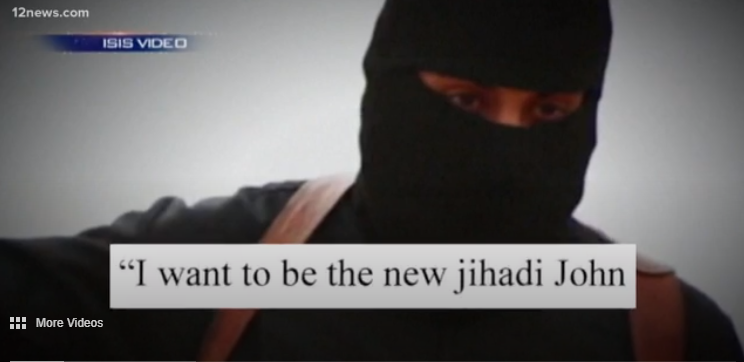 Katie Pavlich had this short extra bit of news when the story broke (thanks to Cathy for sending it).
Don't miss my post yesterday about 167 Jewish groups want 95,000 more refugees (Somalis included!) delivered to Anytown, USA starting on October first!
From Townhall:
Somali Refugees Living in Tucson Started Hitting the Gym to Get Stronger…for Beheadings
According to the indictment the two men, Ahmed Mahad Mohamed and Abdi Yemani Hussein, started hitting the gym in order to get stronger so they could easily perform beheadings.

"On or about June 26, 2019, MOHAMED told the UC (undercover FBI agent) that he and 'abu' jihad started going to the gym so they could get stronger and 'behad those kuffar,'" the indictment states. "MOHAMED indicated that he wanted to make hijrah and asked for help from the UC. MOHAMED state that he was 'a lion bu killing the kuffar and behading.' In addition, MOHAMED told the UC, 'if I go to Syria I want to be the behading person wallahi this kuffar I want to kill them so many I am thirsty their blood.' MOHAMED indicated he wanted to travel to Syria, Egypt and/or Iraq."
How many more refugees are out there with dreams of beheading the kuffar?  
And, gee, in addition to paying for their initial resettlement to the US (did we, taxpayers, pay for the gym membership too?) we get to pay for their trials and incarcerations!  See my next post!