Well, I should say a hit-job on white Americans; the Somalis there are pure as the driven snow.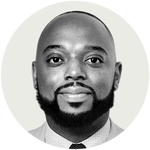 But, did anyone expect anything other than a hit from the New York Times? 
Anyone who raises any questions about how many migrants we should admit to America or asks what it will cost taxpayers, or any other sensible question is a racist, Islamophobic xenophobe especially if a reporter can link critics of uncontrolled migration to Donald J. Trump.
For the record, I don't respond to requests from the likes of the NYT, the Washington Post, the LA Times etc. for an interview because no matter what you say, biased reporters will cherry-pick your words and paint you in the worst light as obviously reporter Alstead W. Herndon did here.
He went to St. Cloud with an agenda!
Herndon proves once again that Donald Trump is right about the media.
But, it isn't all bad because a whole lot more people in America now know there is a big problem, a social upheaval going on in St. Cloud, and maybe they will think twice about putting out the 'welcome' mat to third world refugees.


Here is how reporter Astead W. Herndon begins his story.
In the first five paragraphs he has worked in all the vital words any good Leftist anti-Trump reporter needs to tell readers what they are to think about these 'Islamophobes' in Minnesota!  (I've hi-lighted his buzz words in hot pink.)
'These People Aren't Coming From Norway': Refugees in a Minnesota City Face a Backlash
As more Somali refugees arrive in St. Cloud, white anti-immigration activists have pressed an increasingly explicit anti-Muslim agenda.
ST. CLOUD, Minn. — John Palmer, a former university professor, has always had a cause. For decades he urged Minnesota officials to face the dangers of drunken driving and embrace seatbelts. Now he has a new goal: curbing the resettlement of Somali refugees in St. Cloud, after a few thousand moved into this small city where Mr. Palmer has lived for decades.
Every weekday, he sits in the same spot at Culver's restaurant — the corner booth near the Kwik Trip — and begins his daily intake of news from xenophobic and conspiratorial sites, such as JihadWatch.org, and articles with titles like "Lifting the Veil on the 'Islamophobia' Hoax." On Thursdays, Mr. Palmer hosts a group called Concerned Community Citizens, or C-Cubed, which he formed to pressure local officials over the Muslim refugees. Mr. Palmer said at a recent meeting he viewed them as innately less intelligent than the "typical" American citizen, as well as a threat. [BTW, if you don't read Jihad Watch you should.—ed]
But for others, the changes have fueled talk about "white replacement," a racist conspiracy theory tied to the declining birthrates of white Americans that has spread in far-right circles and online chat rooms and is now surfacing in some communities.
"The very word 'Islamophobia' is a false narrative," Mr. Palmer, 70, said. "A phobia is an irrational fear." Raising his voice, he added, "An irrational fear! There are many reasons we are not being irrational."
In this predominantly white region of central Minnesota, the influx of Somalis, most of whom are Muslim, has spurred the sort of demographic and cultural shifts that President Trump and right-wing conservatives have stoked fears about for years. The resettlement has divided many politically active residents of St. Cloud, with some saying they welcome the migrants.
There is much more if you care to read it.
My  point is that this reporter, in the run-up to 2020, wants to make it very clear that everyone who has a concern about a large increase in the number of migrants to a community (even when those 'new Americans' take jobs African-Americans need or might be ISIS lovers) is a Trump-supporting racist.
(See my post about the Pittsburgh terrorist bust and note that the black community there is a little nervous about the refugees flooding into their communities. Are they being racist and Islamophobic, Astead?)
For a laugh, you really need to see Herndon's (thin) bio when he joined the NYT in 2018.
Here is one mention of an important story in his career.  (BTW, Did he write the bio?  I see a typo in it.)
And then there was the story where Astead spent a day trying to eat every food at a county fair, downing a three-layer chili parfait, deep-fried peanut butter and jelly, and bacon covered in s'mores.
Wow! Impressive!
This post is filed in my 'Media fraud' category.