I'm telling you this story, about an African illegal alien who is charged with the murder of twelve (so far) elderly women, gets worse by the minute.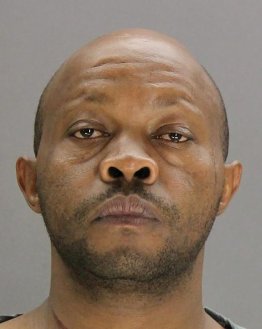 See my previous post about Billy Chemirmir the most ignored possible mass murderer of modern times!
Why is the news being buried?  Is it because his victims are old? Is it because he is a black African? An illegal alien? Because law enforcement did nothing about getting him out of the country earlier? Political correctness? Or, all of the above?
Heck Kate Steinle got more attention as a murder victim than these twelve women are getting.  Don't get me wrong, Steinle's death deserved the attention it got, but shouldn't we get twelve times the attention in this apparent case of premeditated murder!
Before I tell you what the Daily Caller reported two days ago, think about every older woman you know—your grandmother, your mother, your aunt, the sweet old lady next door, your local friends? Imagine them meeting the death these women endured? 
Illegal Immigrant Accused Of 12 Murders In Texas Had Been Arrested Several Times Before, But Never Deported
A Kenyan man accused of 12 murders while living in the United States illegally also had been arrested four times for less serious crimes, according to Dallas County, Texas, records.
While immigration authorities have placed a hold on Billy Chemirmir, a Kenyan citizen, now that he has been arrested on charges of capital murder, the 46-year-old's previous brushes with the law leave questions as to why such a move wasn't made much sooner.
U.S. Immigration and Customs Enforcement (ICE) told The Daily Caller that an immigration detainer for Chemirmir was filed with Dallas County Jail in March 2018, but that he's not currently in the agency's custody.
Chemirmir had already been charged with capital murder in March 2018 in the death of 81-year-old Lu Thi Harris, but was indicted on Tuesday for 11 other deaths: five in Collin County and six more in Dallas County. Court records show that Chemirmir allegedly smothered his victims with a pillow and then robbed them, The Dallas Morning News reported.
The former health care worker's extensive criminal history in North Texas prior to his March 2018 arrest includes 180 days in jail and a fine of $1,250 in June 2011 for driving while intoxicated in Addison, as well as 70 days in jail for another DWI charge in Dallas several months later.
Records also include a 2012 arrest for domestic assault, and a 2016 arrest for criminal trespass and failing to identify himself.
There is more including a run-in with the authorities for beating up his girlfriend during a period of time when some cities in Texas were still practicing sanctuary city policies.
Update: I've been informed by a reader that even though there is now a law outlawing sanctuary cities in the state, the practice is ongoing.
Texas is also the number one refugee 'welcoming' state in the US.