But we don't have the housing and the resources to care for them, Mayor Lovely Warren said earlier this week!
Exactly!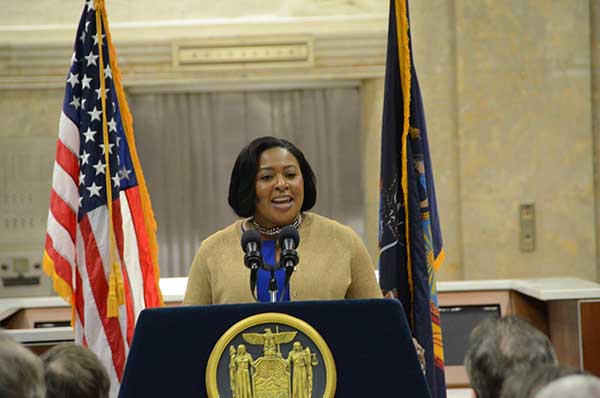 And, she thinks America does (in some other city)?
The other day I mentioned an idea that apparently is being kicked around in the more-immigration-is-better crowd and that is to turn the asylum seekers (aka illegal aliens) over to refugee resettlement agencies for care.
But, of course, the kicker is that those phony-baloney non-profits are all living off the US taxpayer to begin with. 
But what the heck, at least it isn't the Rochester citizens carrying the burden, right Mayor Warren?

Here is the news from the Rochester Democrat & Chronicle,
Mayor on Trump's tweets: Rochester will welcome asylum seekers. But there's a problem.
Mayor Lovely Warren says Rochester would welcome asylum seekers if President Donald Trump follows through on his tweets to deliver them to Sanctuary Cities.
The problem comes in housing and providing basic necessities as they await adjudication of their cases amid an historic backlog in the nation's immigration courts.
Faced with a humanitarian crisis at the southern border, Trump has latched onto a potentially solution that the Whitehouse confirmed Tuesday it was still exploring; to send asylum seekers to those communities that have declared themselves Sanctuary Cities. Rochester is one, having reaffirmed that stance shortly after Trump took office, in essence stating that it would follow the law but not actively participate in immigration enforcement activities. [See Rochester as Sanctuary City, here.—ed]


Catholic Family Center of Rochester is a likely choice (if they get paid for their good works)!


Tapping the once-robust resettlement programs for refugees would seem logical — particularly since Trump policies have sharply curtailed the number of refugees coming in. But this is a different population, not legally allowed to participate in resettlement programs.
Asylum seekers have no residency status, are not legally permitted to work while awaiting adjudication, and have no access to government assistance. Thus, those who are released either stay with relatives or crowd into shelters.
"You'd have to change the law, get cooperation at the state and federal level," said Jim Morris, vice president for family services with the Catholic Family Center, which operates refugee resettlement programs locally.
So there it is, all this talk about how the law would need to be changed in order for Trump to move asylum seekers to other cities—it is all about federal money (or the lack of it) for asylum seekers.
The local do-gooders want federal dollars to follow the migrants!
Where is the "funding mechanism" they want to know!
"There is no funding mechanism here to pay for services for asylum seekers. But what a wonderful proposition that would be."
[….]
"Catholic Family Center would be a likely agency. But nobody has talked to us about it. It doesn't seem like a serious proposal."
James Murphy with St. Joseph's House of Hospitality in Rochester is having initial conversations with a shelter in Texas about assisting a single asylum seeker. And St. Joe's already is housing one who is working through the process.
But that is about the capacity of the local nonprofit, Murphy said, and there are whole families at the border. If the government doesn't step in, he said, it would require a network of host families to come froward.
And therein lies the rub!
It is easy to talk big about being a welcoming sanctuary city, but only if the government (in Washington) is going to take care of everything because we sure can't find enough host families who would take on the burden out of Christian charity alone!
More here.
I really should have a category called political hypocrisy, but my 'Politicians as frauds' will suffice for filing this story.