Oh boy, where do I begin with this former Socialist President of Portugal and former UN High Commissioner for Refugees who is now the United Nation's top dog.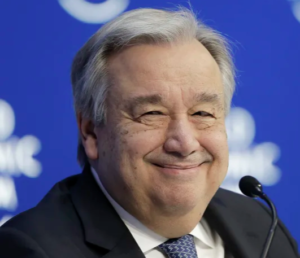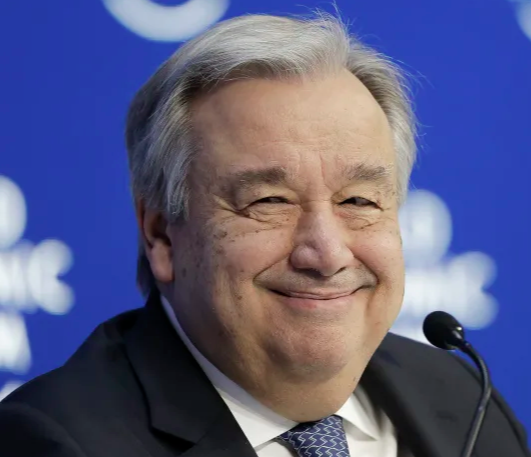 Antonio Guterres was the High Commissioner for Refugees for a decade  before securing his top dog seat at the UN in 2017.
His term as UNHCR encompassed many of my early years of writing Refugee Resettlement Watch so he came to my attention often.
I heard him speak and take questions in Washington in 2015 and saw what I had already guessed.  He was a rumpled, pudgy, bureaucrat completely lacking in charisma while spouting socialist dogma to an audience of mostly gullible young people and others in the refugee industry.
He assured those in attendance that Islamic terrorists do not use the refugee pipeline to get into western countries.
For ambitious readers here is my complete archive on Guterres.
One of his many defenses of Islam as a religion of peace was in 2009 as I wrote here.  He claimed that the imperative to welcome and protect the stranger came from roots in Islamic Sharia Law NOT from Judaism and Christianity.
So it should be no surprise that in the wake of Biden's Afghanistan surrender and the Taliban's power grab, he naively suggests that we should all be able to get along.
From Breitbart:
Why Can't We All Get Along? U.N. Chief Guterres Wants Taliban 'Dialogue' with 'Feeling'
U.N. Secretary-General Antonio Guterres pleaded for the world to unite as one Thursday and engage the Taliban in dialogue that included a "feeling" of solidarity with the Afghan people now ruled by the hardline Islamic terrorist group.

The call for talks and more talks came 24-hours after the globalist said the Taliban needs U.N. humanitarian aid as an "entry point" for future negotiations.  [Play nice and we will give you money—ed]

In an interview with Agence France-Presse (AFP), the veteran Portuguese socialist maintained compassion and caring were the keys to ensuring female rights were respected as they chart a future in the new Islamic Caliphate of Afghanistan.

If they are considered, then "peace and stability, with the rights of the people respected" can guarantee a future for the war-torn country which suffered under the Taliban's brutal first stretch of rule from 1996 to 2001, Guterres affirmed.

"We must maintain a dialogue with the Taliban, where we affirm our principles directly — a dialogue with a feeling of solidarity with the Afghan people," he said.

"Our duty is to extend our solidarity to a people who suffer greatly, where millions and millions risk dying of hunger," added the secretary-general.

Calling for an end to inequality is nothing new to Guterres on the public stage, where has has previously demanded a more equal distribution of public power to benefit women.

[….]

"Until now, in the discussions that we have had, there is at least a receptivity to talk," he added in the AFP interview.
Sooooo…..
That was Thursday, the 9th—the same day as this news broke: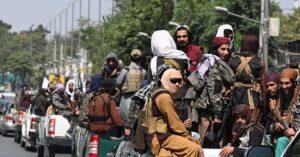 From Bizz Net Post:
U.N. Staff in Afghanistan 'Fear for Their Lives' After Taliban Takeover
United Nations (U.N.) staff members in Afghanistan are facing increased incidents of "harassment and intimidation" by members of the Taliban since the terror group seized power of the country last month, U.N. special envoy to Afghanistan Deborah Lyons said Thursday, adding that some U.N. personnel "fear for their lives."

"We are … increasingly worried by the growing number of incidents of harassment and intimidation against our national staff," Lyons told the U.N. Security Council during a press briefing in New York City on September 9.
So much for dialogues and feelings….