As I mentioned last month, the Kenyan government wants the United Nations to close the massive camp—Dadaab—soon!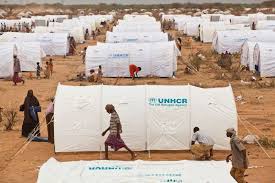 The UN is between a rock and a hard place after trying and failing to get large numbers of Somalis to go home to an increasingly stable country (well, stable for Somalia!), while Europe and the US have wearied of moving Somalis to the West.
As you know President Trump has nearly stopped the resettlement of Somalis to your towns and cities (a few are still trickling in!).
If Trump is no longer in office come January 2021, you know a future Democrat President will open the Somali spigot wide to make up for the 'Trump lost years.'
So keep an eye on Kenya!
Continue reading "A Refugee Issue to Watch! Somalis Staying Put in Kenya, Wait for Resettlement" →