And, an even bigger shock is that NBC is featuring this lengthy investigation into charges of corruption, fraud and bribery in the agency that selects refugees for your American towns and cities.
Featured in what is billed as a first installment of a seven-month-long investigation is Africa and specifically Somali resettlement from the huge camp, Dadaab, run by the UNHCR, that I mentioned in a post here recently.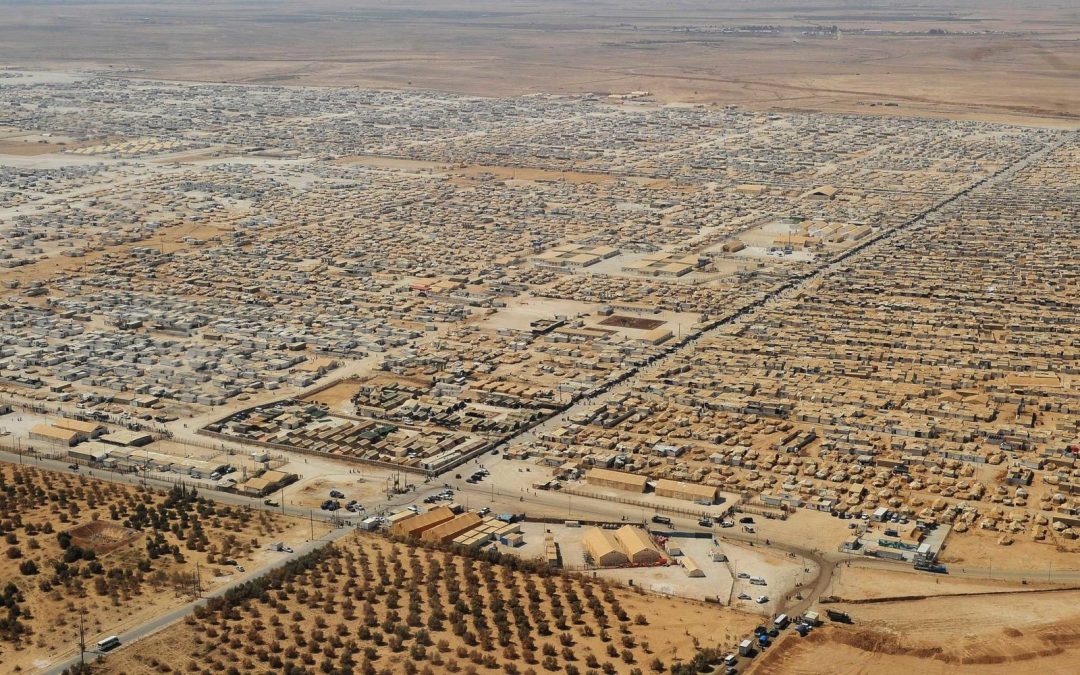 It is a huge story both in impact and in its length, so I've snipped a bit here for you to get the gist of it.
Money, and lots of money, helps 'refugees' move to the head of the line and in this opening segment we learn that a likely crook is living in Minnesota (I know don't laugh!).

By the way, the focus in stories like this is geared to play on your heartstrings about those left behind (who don't have the money to bribe a UN official), but NEVER does anyone ask where does a poor refugee living in a UN camp even get $20,000 to pay-off someone?
Aren't we told they are all dirt-poor!
And, where is the sympathy for us, regular Americans, who have to live with the crooks!
From NBC,
Asylum for sale: Refugees say some U.N. workers demand bribes for resettlement
This is the first story in a three-part series about alleged corruption in refugee resettlement.
DADAAB, Kenya — Hamdi Abdullahi stands outside the United Nations compound in this dusty, sprawling camp — home to more than 200,000 Somali refugees — and throws stones at its barbed wire fence and heavy gates.
Though the U.N.'s refugee agency, UNHCR, is known everywhere as the chief protector and spokesman for most of the globe's 25 million refugees, Abdullahi shouts as she hurls the stones, accusing the agency of stealing her children.
She has been protesting outside the compound off and on for years.
The Somali refugee's four children are now 8,000 miles away in Minnesota, with her former husband and his new wife. She last saw them in 2014.They were among the less than 1 percent of refugees in the entire world chosen to be resettled in a new country and given a chance to start their lives again.

Abdullahi said that while her family's need to resettle was genuine, she was left behind because of false information fed to the U.S. government by a UNHCR resettlement officer, David Momanyi, to whom her ex-husband paid a hefty bribe. "I always remember his face," Abdullahi said.
[….]
Her account is corroborated by a former U.N. contractor, speaking anonymously for fear of retribution, who said he personally collected tens of thousands of dollars from refugees while acting as a middleman for Momanyi — and other UNHCR staffers — over several years. He said Abdullahi's ex-husband paid almost $20,000 in multiple installments.
In separate interviews, more than a dozen other refugees said Momanyi was known for taking bribes. One described the Kenyan as "the architect of corruption and refugee resettlement problems."
[….]
Reached by phone, Abdullahi's ex-husband confirmed he had been resettled in Minnesota, but said any allegations of corruption were "false information."
[….]
The allegations of corruption at the UNHCR are not limited to one man or one place. A seven-month investigation across five countries with significant refugee populations has found widespread reports of the UNHCR's staff members exploiting refugees,while victims and staff members who report wrongdoing say the agency fails to act against corruption, leaving them vulnerable to intimidation and retaliation.
In interviews, more than 50 refugees registered with the UNHCR in Kenya, Uganda, Yemen, Ethiopia and Libya have described corruption and exploitation involving the agency's staff and personnel from other aid agencies, following similar claims by refugees in Sudan last year.
So how many other Somali families who are in the US now paid off someone in
Africa to falsify or advance their resettlement documents?
In the Dadaab refugee camp, whose residents are almost all Somalis, 19 refugees said it used to cost as much as $50,000 to resettle a large family, or roughly $3,000 per person, before the Trump administration effectively stopped resettlement of Somalis in the U.S.


Trump stopped resettlement of Somalis for now….


[….]
Most of those interviewed for this investigation do not know one another. They are separated by hundreds or even thousands of miles, but their accounts follow starkly similar patterns involving large amounts of money and middlemen — often other members of the refugee community.
Claims that the UNHCR turned a blind eye to allegations of fraud….
Three former UNHCR staff members said their employment contracts were unexpectedly terminated after they spoke out about fraud and exploitation or took steps to stop it.Instead, corrupt staffers in positions of power replaced them with others more willing to tolerate bribery or other misconduct, they allege. Alternatively, staff suspected of misconduct may receive good references so they are promoted and moved to other locations, current and former staff said.

[….]
UNHCR spokesperson Cecile Pouilly said the agency strongly denies the allegations of widespread corruption within the organization.
[….]
"I'm not surprised, because wherever you've got refugee camps you've got the potential of this sort of thing going on," Montil [Frank Montil, a former senior UNHCR investigator and narcotics detective] said. "The demand side of resettlement is enormous and the supply side is small. UNHCR refuses to look at the context in which it operates."

Like several other former U.N. investigators and insiders who spoke to this reporter, Montil compared the UNHCR to the Roman Catholic Church, in how he says it repeatedly tries to avoid admitting or tackling wrongdoing by staff, and will not allow skilled independent investigators to get involved.
There is much, much more.  Go here to read the whole sorry tale.
When the President joked yesterday about the fraud in asylum claims at our southern border, he is onto something and he should be pointing out the fraud in this story.  It would be a winning political argument to say that his administration is attempting to stop fake refugees and is weeding-out frauds and crooks in our whole immigration system.