He doesn't hate Jews. He is just a nut in need of mental health treatment says his family.
And, that would be mental health treatment paid for by the taxpayers of 'welcoming' America?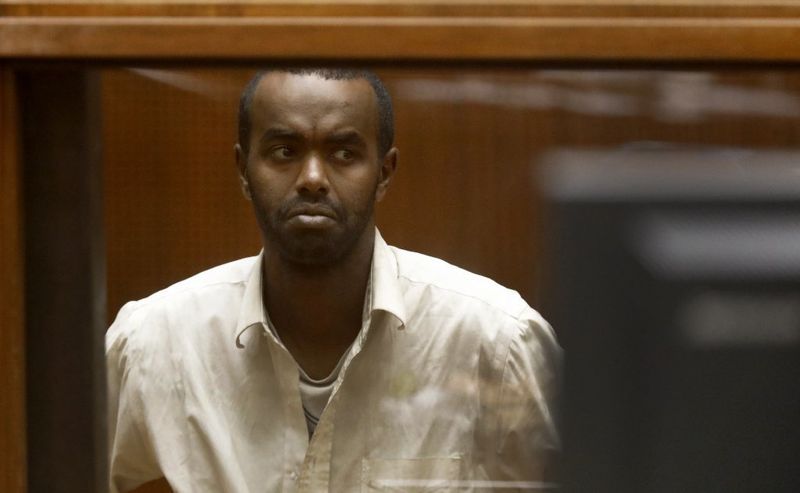 You might remember this story when it made national news last year.  But, this week the court determined that Mohamed would stand trial for attempted murder with hate crime allegations.

From the LA Times (hat tip Cristina),
L.A. synagogue suspect researched deadly terrorist attack in N.Y., detective says
The Seattle man accused of trying to run over two Jewish men outside a Los Angeles synagogue last year in what prosecutors allege was a hate-fueled attack had previously researched a New York City terror act in which a vehicle was used to kill pedestrians, a detective testified in court Wednesday.


A detective testified that Mohamed had researched the 2017 terror attack that left eight pedestrians dead in Manhattan.


Mohamed Abdi Mohamed, 33, had searched online for information about a November 2017 terrorist attack that left eight people dead in lower Manhattan less than a day before he barreled his car toward two Jewish men outside Congregation Bais Yehuda late last year, according to Los Angeles Police Det. Easley De Larkin, who was testifying at a preliminary hearing in Mohamed's case.
On Nov. 23, police said, Mohamed drove into an intersection near the synagogue as a number of people were leaving a Friday night service. He began to curse at the congregants and made anti-Semitic remarks while driving past, before attempting to run them down near La Brea and Oakwood avenues, police said.
The two men escaped unharmed. Mohamed tried to flee but was arrested after crashing his car a short time later.
[….]
Los Angeles County Superior Court Judge Deborah S. Brazil ordered Mohamed to stand trial on charges of attempted murder and assault with a deadly weapon with hate crime allegations during the 90-minute hearing. Prosecutors have contended he specifically targeted Jewish victims.
Mohamed is acting as his own attorney. Relatives who were in the courtroom left without commenting Wednesday. He has pleaded not guilty, and his family previously provided The Times with medical records showing he suffered from schizophrenia. They denied he held any ill will toward the Jewish community.
[….]
Despite his history of mental illness, Mohamed was found competent to stand trial in January. He fired his attorney a short time later.
Mohamed's relatives said last year he was in dire need of mental health treatment, not a trial.
"He was recently seeking treatment in King County [in Washington] through a program designed to provide behavioral health services to individuals with the most severe level of mental health conditions," the family said in a statement in November. "However, he did not receive the intensive medical care he needed."
What does that mean, that it was our responsibility to supply him with intensive medical care, or that he just refused to go to treatment?
Well this is rare, an admission that he is a refugee (a New American!) we welcomed to America and raised on the taxpayers dime.
Mohamed is a U.S. citizen who entered the country as a refugee in the early 1990s with his family as they fled a civil war in Somalia, a relative told The Times last year. The relative spoke on condition of anonymity to protect their privacy.