Some are, but maybe not your local friendly, helpful health professional!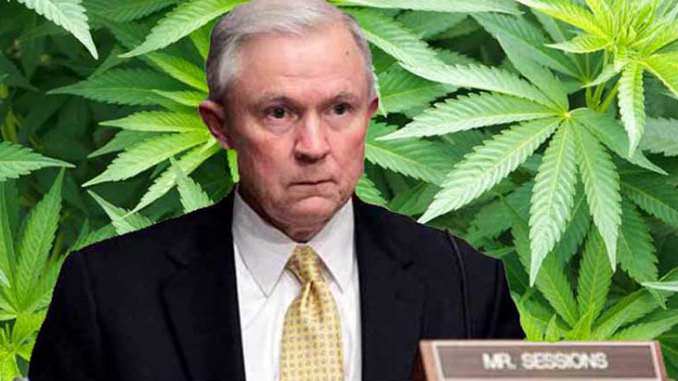 A little over six months ago, then Attorney General Jeff Sessions announced a major federal crackdown on doctors, pharmacists and other health providers for fueling the opioid crisis and using your Medicare and Medicaid dollars to line their pockets.
Here is a bit of one story about Sessions' announcement.
From State News June 28, 2018:
Federal agencies on Thursday announced charges in what Attorney General Jeff Sessions called "the largest health care fraud takedown in American history," an investigation into over $2 billion in alleged fraud by doctors, pharmacists, and nurses.
Many of the allegations centered on illegitimate opioid prescriptions. The Justice Department charged 162 defendants, including 76 doctors, for their roles dispensing opioids and narcotics, the result of investigations spanning 30 state Medicaid programs and numerous enforcement agencies.
[….]
"Some of our most trusted medical officials, professionals, look at their patients, vulnerable people suffering from addiction, and they see dollar signs," Sessions said.
The alleged fraud and false billings collectively accounted for 13 million illegal opioid dosages, the Justice Department said, and also included 23 pharmacists and 19 nurses.
The Department of Health and Human Services also announced that since July 2017, it has excluded over 2,700 individuals and 587 providers from Medicare and Medicaid "for conduct related to opioid diversion and abuse" — including 67 doctors, 402 nurses, and 40 pharmacy services.
Here are a couple of more recent cases of Pharmacy fraud
Don't miss my post from last week about Pharmacist Haytham "Tom" Fakih in Dearborn, Michigan.
Florida Fraudster
From a Justice Department Press release in December, here.
The owner of a Miami, Florida-area pharmacy who caused Medicare to pay more than $8.4 million over a six-year period for prescription drugs that were never provided to beneficiaries was sentenced today to 87 months in prison.
[….]
Antonio Perez Jr., 48, of Miami Beach, Florida, was sentenced by U.S. District Judge Federico A. Moreno of the Southern District of Florida, who also ordered Perez to pay $8,415,824 in restitution and to forfeit the same amount. Perez was ordered to forfeit four Miami-area properties worth approximately $700,000 and multiple bank accounts totaling over $250,000. Perez previously pleaded guilty to one count of conspiracy to commit health care fraud.
[….]
During the course of the scheme, Medicare paid Valles Pharmacy Discount over $32 million, of which at least $8.4 million was for prescription drugs that Valles Pharmacy never purchased and never provided to Medicare beneficiaries, Perez admitted.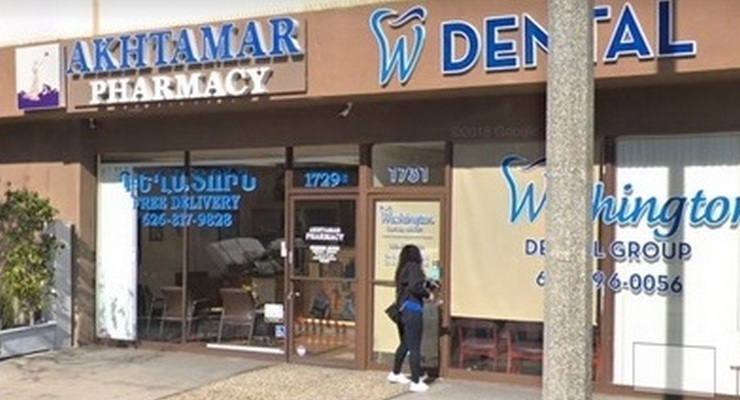 California case
***Update*** Tatarian gets four years in the 'big house.'  See here.
Also in December a federal jury found Pharmacist Tamar Tatarian, 39, of Pasadena, California guilty of a Medicare fraud scheme after she billed Medicare $1.3 million for drugs she never purchased or distributed.
You will be interested to see that she was one of those caught in Sessions' big sweep earlier this year.
Tatarian, the owner of Akhtamar Pharmacy, will be sentenced next month.

Secret decoder ring at work!  Tatarian must be Armenian. See the Legend of Akhtamar.  My reference to Secret decoder ring comes from Ann Coulter's 'Adios America' where she rightly points out that readers of news stories about crooks and criminals must search for clues about where the alleged perp might come from and how he/she got in to the country.
Exception!  See yesterday's post about the Russians ripping off Washington staters! There the reporter actually says where those arrested were from.