One of the most maddening things one observes when following the US Refugee Admissions Program is that the word "refugee" has been so bastardized by the Left that it has no real meaning.
Everyone on the move in the world is not a refugee!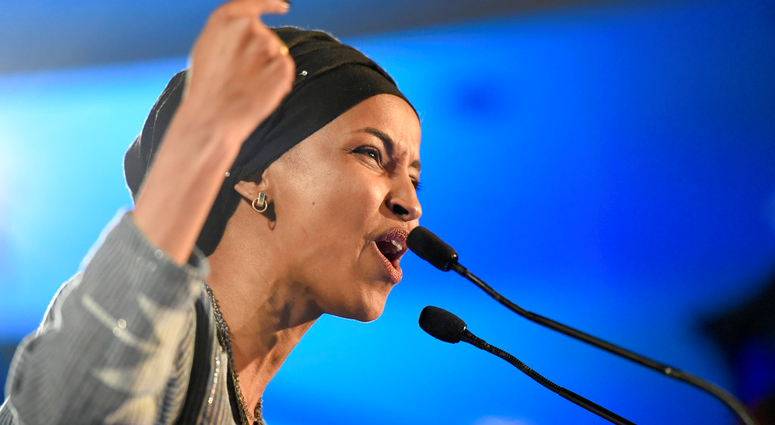 To be a legitimate refugee one must have a credible fear of being PERSECUTED if returned to the country of one's persecution—in Omar's case Somalia. 
Yet, time and again, we see refugees popping "home" to take care of unfinished financial business, like selling a house, visiting grandma, or carrying money back in suitcases!
Where is the fear?
In case you are one of those Americans (there are many because I've heard from them!) who were under the impression that refugees go home when the conflict (or whatever) that allowed them to come live here is over, you are misinformed.
'Refugees' are here permanently!
No wonder when the average American learns even the most rudimentary bits of information about the UN/US Refugee Admissions Program shock turns to sneering disgust. 
We are being played!
Yesterday, PJ Media published a lengthy and detailed expose' on newly elected Minnesota Rep. Ilhan Omar that is worth reading.  Did you know that Nancy Pelosi will allow her to sit on the Foreign Relations Committee!
You need to read it all, but for my purposes, the information about her trips to Somalia put a lie to her fear of persecution that supposedly was the reason she and her extended family are here in the first place.
PJ Media (hat tip: Paul):

Any significant involvement by a U.S. citizen in Somalia's election process would likely raise eyebrows at America's intelligence agencies.
On December 20, 2016, just a few weeks after her election to Minnesota's state legislature, Ilhan Omar was in Mogadishu with then-President Hassan Sheikh Mohamud, a favorite for re-election. He reportedly invited her to appear with him prior to the election taking place.
Omar likely met at least one other Somali presidential candidate on her trip. According to a speech by her soon-to-be husband Ahmed Hirsi, Ilhan had just flown from Nairobi to Mogadishu on a plane with former Somali Prime Minister Mohamed Abdullahi Mohamed, known as "Farmaajo" ("Cheese").
Farmaajo — a U.S. citizen who, inconceivably, had boarded that plane as a Buffalo, NY, cubicle employee of the New York Department of Transportation — was the eventual surprise winner of Somalia's presidency on February 8, 2017.
Much, much more here.
This post is filed in two categories: immigration fraud and politicians as frauds!
We should have a law that says if a country becomes safe enough to visit on business and pleasure, then the 'refugee' is obliged to go home and improve their own country! (I can dream!)  Right?