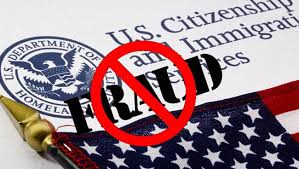 I sometimes think the media, which you might assume would want titillating headlines, downplays stories like this so people won't bother reading it!
Of course the headline isn't going to say "illegal from Ghana" admits guilt! 
Here is the Worcester Telegram headline and story,
Worcester store employee admits to identity theft
WORCESTER – A Worcester man who worked at a city store whose owner was jailed for $3.6 million in food stamp fraud admitted Tuesday to stealing people's identities.
Yaw Okyere, 36, a citizen of Ghana who overstayed a student visa in 2009, pleaded guilty to one count of aggravated identity theft and one count of possessing five or more identification documents.
Mr. Okyere was arrested last year after authorities said they found evidence of identity theft and dozens of boxes of pricey merchandise in his apartment.
He had nearly 200 state driver's licenses in files on his computer, authorities said, and apparently used other people's identities to order goods through the mail.



Why is this store still open? Owner found guilty in 2016 of $3.6 million in food stamp fraud, the largest bust in Massachusetts' history.  She was sentenced to one year in the slammer. https://www.telegram.com/news/20160711/worcester-woman-behind-36m-food-stamp-fraud-gets-year-in-jail



Authorities allege in court documents that Mr. Okyere had intermediaries bring the ill-gotten goods to his day job at J&W Aseda Plaza, the same Worcester store where $3.6 million in food stamp fraud was perpetrated several years ago.
Mr. Okyere is described in court documents as a relative of the store owner, Vida Causey, who was sentenced to a year in jail. He told authorities who raided his home she was his aunt.
The charges Mr. Okyere faces carry combined maximum penalties of up to 17 years in prison and a fine of up to $500,000. He also faces possible deportation.
What! Possible deportation! Possible deportation! Deport him now and save the taxpayers the cost of keeping him in prison!
More here.
I couldn't find a photo of the Ghana illegal alien man, but wondered if that might be him standing outside of his aunt's business!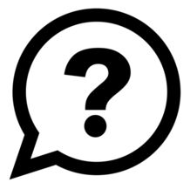 What can you do?
This is one more story that should be reported in the mainstream media so Americans would have a better idea of the kinds of frauds to watch for and the kinds of fraudsters that are out there. Best thing you can do is to send this story out to your social media networks. Be sure to mention the student visa fraud!