Have you been getting calls that start with a recorded voice saying "Don't hang up!"? The caller says he/she has important information about relieving chronic pain with neck, back or knee braces (that Medicare will pay for).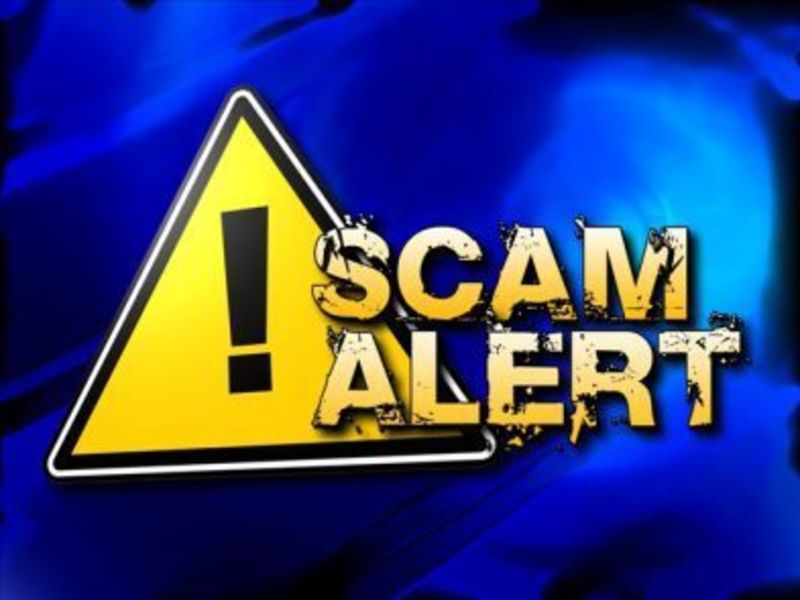 I get those and so I noticed this news story from Fruitland, Maryland ten days ago about how phone scammers clone a number (in this case they cloned the police department!) and use it to make their fraud calls.
Then I found a letter to the editor from a man in Wilson, NC who, although suspicious of the call, did talk with the 'supplier' of braces, and here is what he said,
I have received dozens of calls concerning braces for pain in my back, shoulders, etc., none of which is true! On those calls where I actually talked to the callers, I told them exactly that and apparently I was ignored. They told me it will cost me absolutely nothing and Medicare will pay for everything. I again told them no, I don't need them, nor do I want them. They told me they would send them anyway and they would be absolutely free and Medicare would pay.
Guess what? On a recent Thursday, a package arrived from Trilogy Medical Supply of West Palm Beach, Florida. I refused acceptance and UPS took the unopened package back. Now the fun part!
I called Medicare and after speaking to three individuals, was told that this company had indeed billed Medicare more than $3,400 for something I neither wanted nor asked for and in fact refused. Medicare has opened an investigation into this and will refuse payment for my "pain relief braces!"
So, it appears that the feds were promptly paying out to Trilogy Medical Supply.* It is not clear if the letter-writer gave out his Medicare card number to the callers.
Check your Medicare statements when they come in and look for items you were billed for.  One friend of mine said there were amounts of certain medications (for pain!) that were larger than she had received.
Yesterday a Better Business Bureau in Ohio published a list of the Top Seven phone fraud schemes they had been notified about in 2018.
See them all but especially #2:  The Grandparents Scam!
Another of my friends reported that an elder family member fell for this one and actually drove out late at night to wire cash to the unknown caller!
*We have no idea who owns Trilogy Medical Supply (could be perfectly legit).  But, as soon as the Department of Justice website is up and running again (after the shutdown), I'll check if they show up there.