California Secretary of State Alex Padilla (a Democrat activist says his bio) is in the hot seat.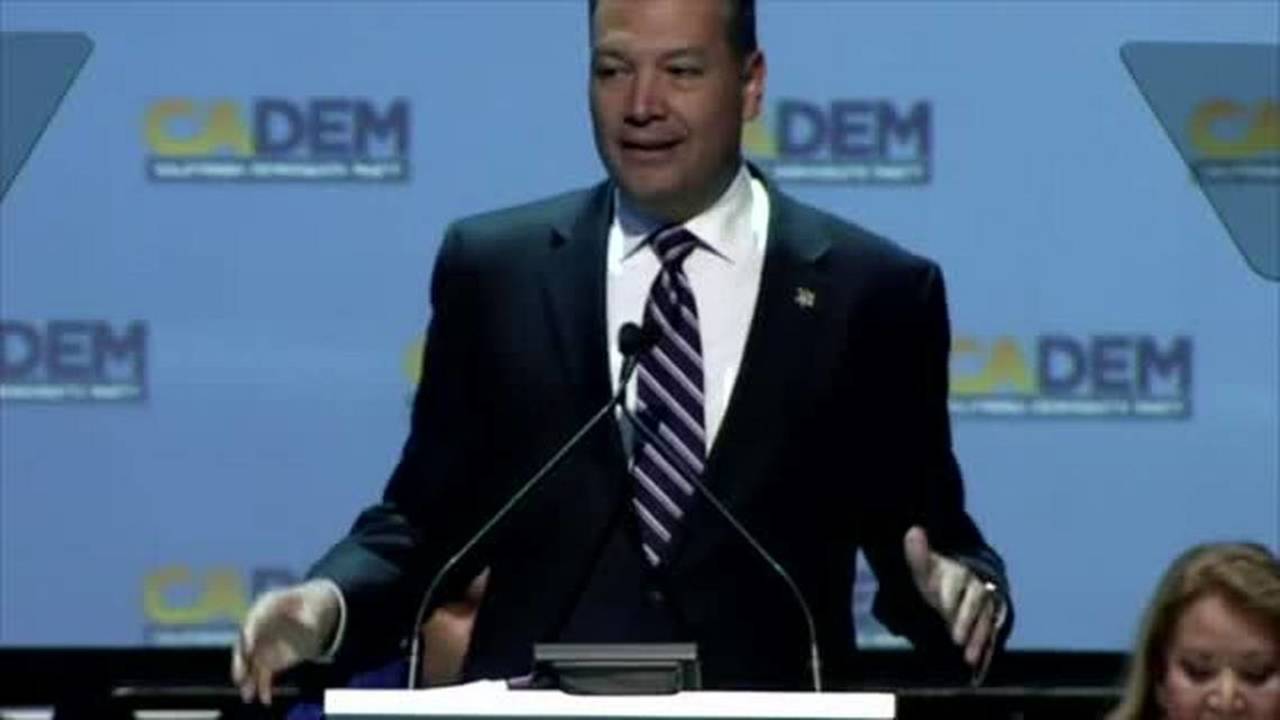 In April of 2018, California began automatically registering voters when they obtained a Driver's License.
(California is one of twelve states that allows illegal aliens to obtain licenses.)
However, apparently problems developed with a confusing questionnaire at the time  the non-citizen was obtaining a license. Padilla is blaming the DMV and the California Department of Technology for the screw-up.
The story at the Sacremento Bee is a little confusing, but a key line near the end sums it up:
Blame aside, Padilla and his critics agree the registration errors undermine voter confidence in California's election systems.
Here are some more snips from the story (emphasis is mine):
California officials still can't say whether non-citizens voted in the June 2018 primary because a confusing government questionnaire about eligibility was created in a way that prevents a direct answer on citizenship.
[….]
The email shows that, for months, California officials have been examining whether non-citizens voted last year. On Thursday, Secretary of State Alex Padilla confirmed for the first time that his office has an active internal investigation into the matter.
"The Secretary of State's office does not comment on the details of ongoing investigations," the office said in a statement. "Determining whether ineligible individuals who were erroneously registered to vote by the DMV cast ballots requires a complete review. The Secretary of State's office is doing its due diligence by conducting a thorough investigation."
Spokesmen for the office declined to say how the department could otherwise determine citizenship of those registered.
While the office is confident non-citizens were unable to vote in the November general election, it remains unsure about the June primary.
Since the DMV started automatically registering people to vote on April 23, 2018, it has acknowledged making 105,000 processing errors out of more than 2.4 million transactions. At least one non-citizen has come forward to say he was improperly added to the voter rolls in the latest batch of errors.
One honest non-citizen came forward to admit he was not eligible to vote!
Then this next bit is amusing (sort of).  It is not voter fraud if the fraudulent voter was registered to vote through a government error?  But, surely the government didn't take him to the polls!
"These registrations do not constitute voter fraud, as none of the individuals erroneously registered did so through any affirmative effort on their part," Padilla wrote in a Nov. 9 letter to Moorlach [State Sen. John Moorlach, R-Costa Mesa].

Who could possibly believe that there aren't cheaters voting in California?  Once confidence in the electoral system has been eroded, especially in the 12 states that allow non-citizens to obtain Driver's' Licenses, how do you ever get it back?