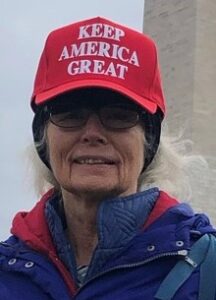 Just a quick note to let you know that I am picking up my posting at Refugee Resettlement Watch as Biden/Harris are promising 125,000 refugees will be admitted to the US this year.
And, that number does not include the number of wannabe asylees headed to the southern border at this moment!
Longtime readers know that I first began writing about the refugee resettlement industry in 2007.  I have archived 9,577 posts there. And, unfortunately we are back to square-one after a brief period of hope that the refugee admissions program might be scraped or at least reformed.
Our President Trump kept the numbers of third worlders low for the last few years, and especially low since the Chinese virus crisis began, but all that will change now.
If you are looking for the latest news on the crisis in Washington, I recommend Gateway Pundit, Conservative Treehouse (aka The Last Refuge) and JusttheNews.  I am sure there are others, but those sites come immediately to mind and will keep you fully informed.
I'm not going away, just gotta get caught up at RRW!