They thought their dear mothers were safe!
This is the first in a series of posts I'm writing on the twelve (so far) senior citizens (vulnerable women) who allegedly died at the hands of Kenyan illegal alien Billy Kipkorir Chemirmir who has been illegally among us for two decades say family members in Kenya.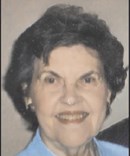 Frankly, I am sick of seeing one news story after another (all day long!) about the children who died in federal custody (six!) who were either on their own coming across our southern border or illegally entering with a parent or someone pretending to be a parent.
Some of those children had health conditions or were ill from the difficult trip.
Yet almost nothing on the premeditated murder of the twelve women in Texas, allegedly smothered to death by a man who should not have been here.
After all, as one reader said "elderly lives matter!" (Or maybe they don't when it comes to the mainstream media!).
Phyliss Payne's family thought she would live to 100!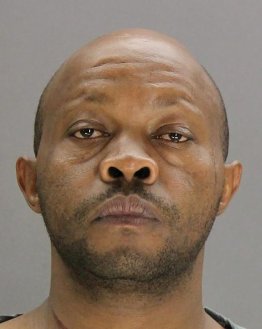 This morning I did my usual check to see who is writing about a case that could end up being one of the largest serial murder cases in Texas, perhaps the whole country.
Nothing new, but an updated story from the Dallas Morning News (a link I posted earlier in my series on Chemirmir).
Here are the twelve (so far) who met a horrifying death. Note how close in time some of the known murders happened.  Were there many others in-between?
Phyllis Payne, 91, who died May 14, 2016, in Dallas
Phoebe Perry, 94, who died June 5, 2016, in Dallas
Norma French, 85, who died Oct. 8, 2016, in Dallas
Doris Gleason, 92, who died Oct. 29, 2016, in Dallas
Minnie Campbell, 84, who died Oct. 31, 2017, in Plano
Carolyn MacPhee, 81, who died Dec. 31, 2017, in Plano
Rosemary Curtis, 75, who died Jan. 19, 2018, in Dallas
Mary Brooks, who died Jan. 31, 2018, in Richardson
Martha Williams, 80, who died March 4, 2018, in Plano
Miriam Nelson, 81, who died March 9, 2018, in Plano
Ann Conklin, 82, who died March 18, 2018, in Plano
Lu Thi Harris, 81, who died on March 20, 2018, in Dallas
The Dallas News tells us that lawsuits are pending against senior facilities in the deaths of French and Gleason, but that the family of Phyllis Payne settled out of court against The Edgemere in 2018.
A third suit filed by the family of Phyllis Payne against The Edgemere — another complex on West Northwest Highway between Hillcrest Road and Preston Road — was settled out of court in September 2018.


Payne's family settled a lawsuit with The Edgemere in 2018


The suit alleged that although The Edgemere promised round-the-clock security, Chemirmir was able to access the property with the intent of killing and robbing residents.
According to the suit, Chemirmir took Payne's jewelry and sterling silver after killing the 91-year-old. The suit alleges that Chemirmir later sold the valuables at a pawnshop. (I would love to know why it wasn't clear from the beginning that valuable items were missing. So many questions about why it took the police so long.—ed)
For two years the family thought Payne had gone peacefully in her sleep.
WFAA tells the story,
Years after her death, woman named a victim of a suspected North Texas serial killer
DALLAS — Phyllis Payne spent the last Christmas of her life enjoying her family and taking holiday photos. That was in 2015.
Four months later, in April 2016, the 91-year-old woman who loved ones called vibrant and spunky was dead. Her family thought she died of natural causes. [Error here, she died in May.—ed]
"When they discovered her, they said she looked like she had just died in her sleep," said Loren Adair, her daughter.
Two years later, Adair said she was shocked when a Dallas police detective called to say they thought Phyliss had been murdered by a possible serial killer.
"That was heartwrenching to find out that she had not died peacefully," Adair said. "… It was heartbreaking."
Police say Billy Chemirmir smothered Phyllis and then stole some of her belongings. That was his modus operandi, and that's how they tied him to her murder.
"The type of jewelry that was stolen, and the type of silver stolen, he sold that day just a few hours later to a location in Dallas," Adair said.
Phyillis lived at Edgemere Senior Living because she thought it was safe.
The last night before she was murdered, her daughter said, Phyliss hosted a bridge game with friends. "My mother was one of my very best friends," Adair said. "We talked every day and I miss her a lot."
At 91, her daughter said, Phyliss was still driving and loved spending time with her family, volunteering and traveling.
More here.
See Mrs. Payne's obituary obviously written before the news broke about how she died.
A very accomplished woman, but the obit contains this chilling line,
The family wishes to thank the entire staff of Edgemere for helping make such an enjoyable living experience….
At least the Dallas Morning News is staying on the story—but where are you CNN and the New York Times?
Do senior citizens not count when the alleged killer is black and an illegal alien?
By the way, see that I have a tag for Billy Chemirmir so that you can follow all of my coverage of the case so far.