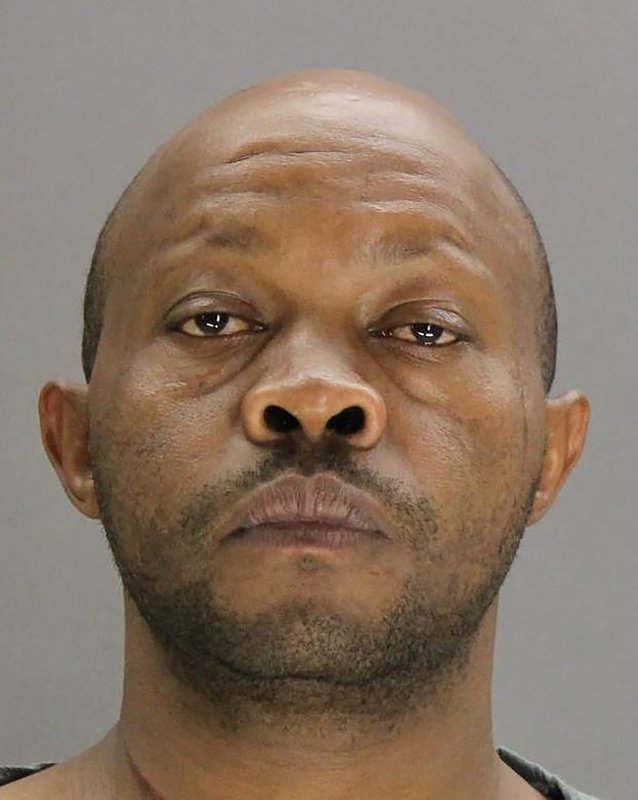 Nightmare! 
Imagine settling your mother into a senior living facility and learning that she was murdered for her jewelry by an African man who was living here illegally.
Some families are now suing the facilities!  But, first the news about what is happening in a case that could become one of the largest serial murder cases in Texas history.
By the way, at least the AP story mentions in its headline Billy Chemirmir's immigration status while other news accounts call him a "Texas resident."

From the Associated Press (there are actually 12 indictments),
Man in country illegally charged with 11 murders in Texas
DALLAS (AP) — A Dallas man previously arrested in the death of an 81-year-old woman has been charged with killing at least 11 more elderly women whose jewelry and other valuables he stole, authorities said Thursday.
Kim Leach, a spokeswoman for the Dallas County district attorney's office, said 46-year-old Billy Chemirmir was indicted Tuesday on six more counts of capital murder in the deaths of women ranging in age from 76 to 94.
Chemirmir, a Kenyan citizen who was living in the U.S. illegally, also is charged in nearby Collin County with two counts of attempted capital murder for similar attacks there, according to county court records.


At least a couple of the murders happened at The Tradition where allegedly Chemirmir posed as a maintenance man. https://www.dallasnews.com/news/crime/2019/05/16/senior-livingcommunities-dallas-serial-killers-hunting-grounds-families-lawsuits-say


A Collin County grand jury also returned five capital murder indictments against Chemirmir on Tuesday.
Chemirmir has been in custody since March 2018 in the death of the 81-year-old Dallas woman, Lu Thi Harris. Police in Plano were investigating Chemirmir in connection with suspicious death and suspicious person calls at a senior apartment complex in that Dallas suburb and found evidence linking him to Harris' death in Dallas, authorities said. Plano is in Collin County.
Because one ninety-year-old survived, the case unraveled!
The break in the case came when Chemirmir forced his way into the Plano apartment of a 91-year-old woman that March, telling her to "go to bed. Don't fight me," according to an arrest affidavit filed in Collin County. The woman was smothered with a pillow into unconsciousness and robbed. However, paramedics revived her and she told investigators that her attacker had stolen a box containing her jewelry. Police identified Chemirmir from a license plate number and were able to find and tail him days later, when they watched him throw a jewelry box into a trash bin. They traced the box to Harris, according to the affidavit.
[….]
Police said then that investigators were reviewing about 750 unattended deaths of elderly women for possible links.
[….]
In addition to the murder charges, Chemirmir is being held on a charge of being in the country illegally.
More here.
Several news accounts say that there is no information available about how Chemirmir happened to be in the US in the first place. Did he overstay a visa? Come across our border illegally? Win the diversity visa lottery? What?
Here is a story at the Dallas Morning News about families suing the senior living facilities that they allege did not protect their mothers.
This must be Kenya criminals week at Frauds and Crooks, see my post yesterday about the Kenyan Medicaid scammer, a woman who should not have been living among us either.