Editor:  Before I get to the story, I want to give a shout-out to Judicial Watch and the incredible work it does to expose corruption and crime throughout government!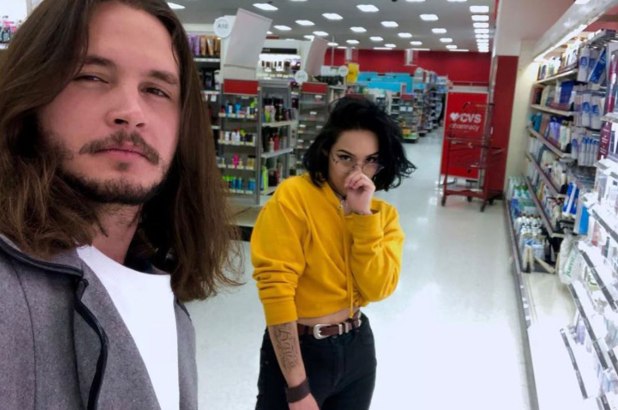 Although focusing on the southern border is vital, perhaps as critical is the need to get control over our system that grants visas like Pez candy and then doesn't follow-up and throw people out who have overstayed a visa.
We recently reported on the Portuguese creep who had overstayed a visa and was arrested for killing his girlfriend in Connecticut.
Would she still be alive if he had been removed a year earlier? Most definitely!
But that is one murder case, Judicial Watch raises the Islamic terror connection to visa overstays.


Here at Judicial Watch's "Corruption Chronicles" we learn just how bad it is! (Hat tip: Dick).
702,000 Overstay Visa Nearly Two Decades after Terrorists Did it to Execute 9/11
Nearly two decades after Islamic terrorists exploited the U.S. government's inept system for tracking visa overstays, more than 700,000 foreigners with expired visas remain at large in the country.The latest government figures show 702,000 overstays in 2017. The disturbing stats come just weeks after a Portuguese man with an expired visa got charged with the gruesome kidnap and murder of a young woman whose body was found bound in a suitcase on a Connecticut street.
At least four of the September 11 hijackers were in the United States with expired visas and all these years later the government still hasn't found a way to track visa over stayers.A few years ago, Judicial Watch obtained Department of Homeland Security (DHS) figures showing that 527,127 foreigners with expired visas remained in the country. Thousands are from terrorist nations like Pakistan, Iraq, Yemen, Libya and Syria. Here's the breakdown as per the DHS stats provided four years ago: 1,435 from Pakistan, 681 from Iraq, 564 from Iran, 440 from Syria, 219 from Yemen, 219 from Afghanistan and 56 from Libya.
After the 9/11 attacks Congress created a system to track the entry and exit of foreign nationals by using electronically scanned fingerprints and photographs. Five years and $1 billion later, the system, U.S. Visitor and Immigration Status Indicator Technology (US VISIT), still had serious flaws. Two years after that boondoggle was exposed the investigative arm of Congress, the Government Accountability Office (GAO), published a report that said nearly half of the nation's illegal aliens entered the U.S. legally and overstayed their visas undetected. In the years that followed the government did little to improve what has developed into a dire national security disaster. In 2011 yet another federal audit confirmed that the U.S. had lost track of millions who overstayed their visas and two years later the crisis intensified when DHS lost track of 266 dangerous foreigners with expired visas. The government determined that they "could pose a national security or public safety concerns," according to the director of Homeland Security and Justice at the GAO.
Now, nearly 20 years after the worst terrorist attack on American soil, the government still cannot close this critical security loophole. The latest figures, released this month by the GAO, reveal that about 52.7 million nonimmigrant admissions to the U.S. through air or sea ports of entry were supposed to depart in fiscal year 2017. DHS reported 702,000 overstays, according to congressional investigators.
Shouldn't we be pushing for visa reform—tightening requirements and kicking out the overstays instead of completely fixating on the wall.
Would the Dems oppose efforts to remove overstays? If they do it would surely expose them as frauds on the issue of national security because they won't be able to play the refugee/asylum seeker sob story card!