Two weeks in to this new blog—Frauds, Crooks and Criminals—I'm reminded of all the great work many of you do researching issues where you live, national issues too!
But, are you getting that important information out on a local or state website?  If not, why not!
You know that information is power, right!  However, it has little value if it doesn't reach outside your front door or go much farther than your facebook friends' computers.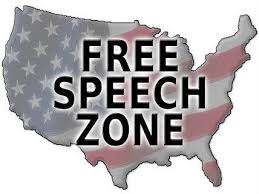 Believe me, it is not rocket science to set up a wordpress website, or some other hosting site.  I do think facebook is a good way to get your research/ideas out more widely, but facebook has limitations and will increasingly give you problems.
And, besides, on facebook, I don't think there is any way to categorize and make available the information you have unearthed for someone to find months or years later (correct me if I am wrong).
Which brings me to the issue of comments here at Frauds and Crooks.  Believe me! Most people will not read comments longer than my original posts! Heck, I hardly have time to read them!  (See my comment on commenting under the header.)
Budding investigators!  Please, please, please, set up a website/blog of your own!
Give your blog a theme, it could be on the vast issue of immigration (obviously my passion), or focus on your geographic location. Write a blog about what is going on in your city or state (LOL! compete with your Left leaning local paper that won't even publish your Letters to the Editor!).
Plug away at it a little bit every day and you will be surprised at the body of information you will have compiled in a few short months.
The speech police will have a much harder time silencing us if all of you are writing!
Let me know when you've got that new blog of your own up and running!
Endnote: If you are new to Frauds and Crooks, see my welcome post here.